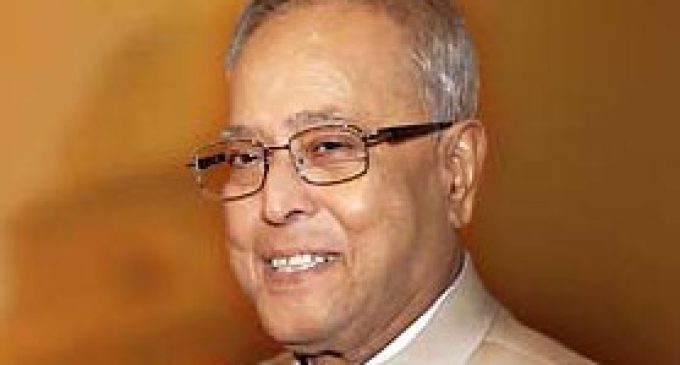 New Delhi, Aug 8 President Pranab Mukherjee Friday extended greetings and felicitations to Singapore President Tony Tan Keng Yam ahead of the city-state's National Day Saturday.
In his message, Mukherjee said: "On behalf of the government, the people of India and on my own behalf, it gives me great pleasure to extend to you, the government and the people of Singapore warm greetings and felicitations on the occasion of your National Day".
He said the two countries share civilisational ties that go back several centuries.
"Our multifaceted cooperation has been elevated to a strategic partnership. We shall be commemorating the 50th anniversary of our diplomatic relations in 2014-15. I am confident that this partnership will continue to grow to the mutual benefit of our two countries and our region in the years to come," he said.
"I take this opportunity to convey my best wishes for your personal health and well being and for the continued progress and prosperity of the friendly people of Singapore," he added.