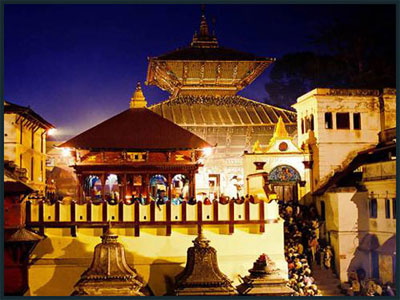 Kathmandu, July 25 Indian Prime Minister Narendra Modi will address Nepal's parliament Aug 4 during his two-day visit, becoming the first foreign leader to do so after democracy was restored in 1990.
Modi's address will come at a time when Nepal is marching towards drafting a new constitution that the country has been struggling to get for seven years, a ruling party leader told IANS.
A meeting of the ruling Nepali Congress here Thursday discussed Modi's Aug 4-5 trip.
According to the programme, Modi will offer prayers at the famous Pashupatinath temple Aug 4, a Monday, a day Hindus consider auspicious for the worship of Lord Shiva.
"We have launched a special cleaning campaign around the temple premises," said Govinda Tondon, secretary general of the Pashupati Area Development.
A special prayer will be performed during Modi's hour-long visit and he will take a tour around the temple.
"We have been informed that the Indian PM will speak in (parliament)," said a parliament secretariat official.
According to Dilendra Badu, spokesperson for the Nepali Congress, Modi has expressed a desire to visit another holy shrine, Ram-Janaki temple in Janakpurdham, and Lumbini, the birthplace of Lord Buddha.
To lay the ground for the visit, Indian External Affairs Minister Sushma Swaraj is arriving here Friday.
During her three-day visit, she will co-chair the third meeting of the Nepal-India Joint Commission, which is expected to review the entire gamut of bilateral relations.
A high-level team comprising officials from Modi's office, the external affairs ministry and security agencies will accompany Sushma Swaraj to discuss issues of protocol and security.
Modi's will be the first official visit by an Indian prime minister in 17 years.
Modi is eager to expand economic cooperation with neighbouring countries in a new way, according to Dinesh Bhattarai, the foreign relations adviser to Prime Minister Sushil Koirala.
Some important agreements in the field of economic cooperation, infrastructure and energy sector are expected to be signed during Modi's visit.