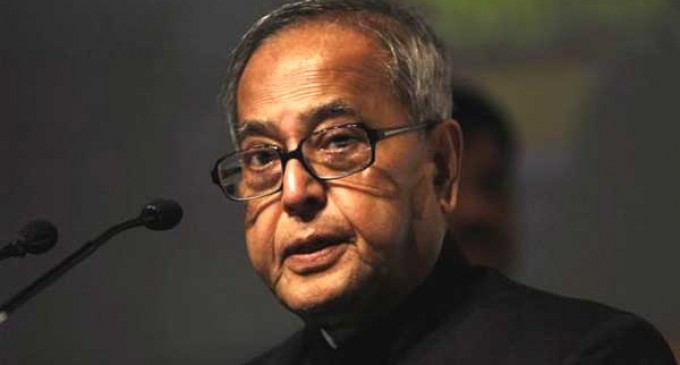 New Delhi, Sep 29 President Pranab Mukherjee has extended his greetings and felicitations to the Government and people of the Republic of Botswana on the eve of their Independence Day (September 30, 2016).
In a message to His Excellency Lt. Gen. Dr. Seretse Khama lan Khama, the President of the Republic of Botswana, the President has said, "I am happy to learn that this year's Independence Day is an important milestone in the history of your great country, being the 50th Anniversary of Botswana's Independence. On behalf of the Government, the people of India and on my own behalf, it is with great pleasure that I convey to Your Excellency and to the people of Botswana, my felicitations on this occasion.
This also happens to be the 50th Anniversary Year of establishment of diplomatic relations between India and Botswana. The warm and friendly relations that we share have been expanding, in recent years, to the mutual benefit of both our peoples. I am confident that under your leadership, the relations between our two countries will further strengthen in the years to come.
"Please accept, Excellency, my best wishes for your good health and personal well being as well as for the progress and prosperity of the friendly people of Botswana".