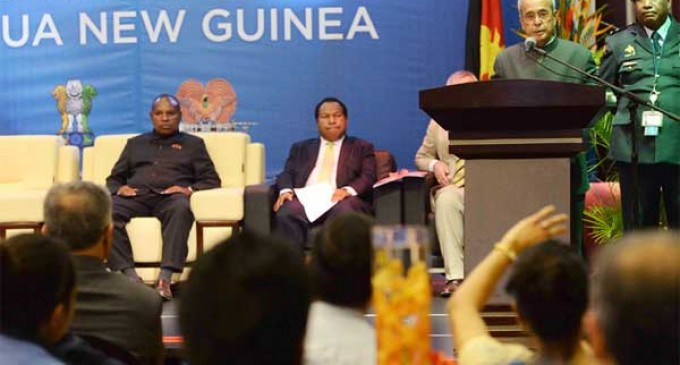 Port Moresby (Papua New Guinea), April 29  President Pranab Mukherjee has stressed that the cooperation between India and Papua New Guinea at the UN and other multilateral fora has been fruitful and that India counts on the Pacific country for continued support in its bid for a permanent seat.
"India appreciates Papua New Guinea's steadfast support for India's candidature for a permanent seat in the United Nations Security Council and also the reforms of this world body," Mukherjee said while addressing a gathering at the University of Papua New Guinea.
"At the present time, seven decades after the United Nations was created, we are agreed on the urgent need for reform of its organs to make them relevant and effective in the significantly altered world of the 21st century," he said.
"We count on Papua New Guinea's continued support and co-operation in the United Nations and other multilateral fora," the president said.
President Mukherjee is on a six-day trip to Papua New Guinea and New Zealand, his first state visit to the two countries.
On Thursday, Mukherjee had a busy day with bilateral talks with Papua New Guinea's Prime Minister Peter O'Neill, and later spoke at a banquet hosted by the Governor-General, Sir Michael Ogio.