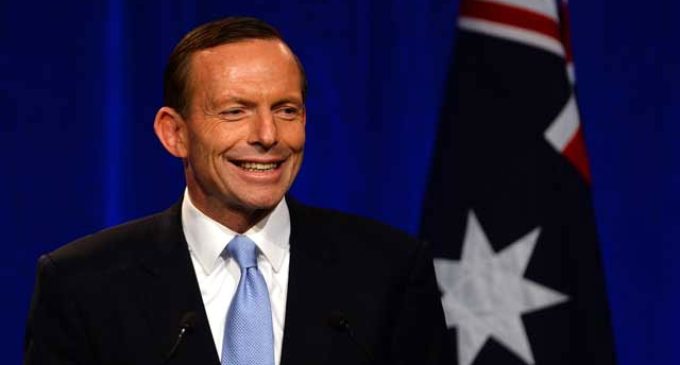 Mumbai, Sep 4 Australian Prime Minister Tony Abbott arrived here early Thursday for a day full of engagements in the country's commercial capital.
Abbott called on Maharashtra Governor C. Vidyasagar Rao at the Raj Bhavan this morning.
At the Hotel Taj Mahal Palace, he paid homage to the victims of the Mumbai 26/11 terror attacks who lost their lives in the 2008 assault by 10 Pakistani terrorists, and laid a wreath at the memorial there.
Later in the day, the visiting dignitary is scheduled to attend a felicitation of young Indian cricketers by Australians legends like Adam Gilchrist and Brett Lee, in the presence of Indian cricket legend Sachin Tendulkar.
In the afternoon, he is scheduled to meet top Indian business leaders and will interact with a select group of CEOs in the city.
He is scheduled to meet President Pranab Mukherjee, Vice President Hamid Ansari, Prime Minister Narendra Modi and Minister for External Affairs Sushma Swaraj in New Delhi Friday.