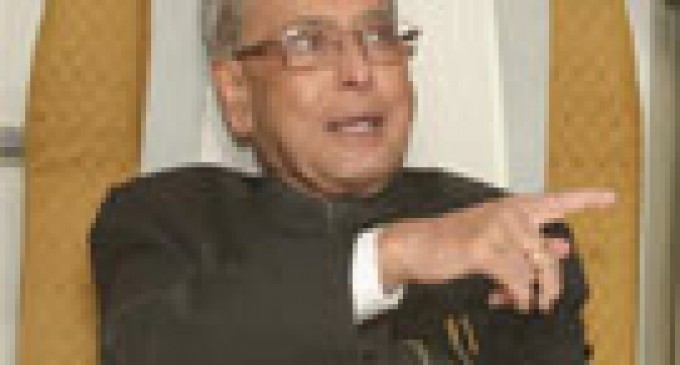 Oslo, Oct 12 Indian President Pranab Mukherjee Sunday arrived in the Norwegian capital on a three-day visit.
He was received by Mayor Harald Espelund of Ullensaker.
On Monday morning, Mukherjee will be accorded a ceremonial welcome at the Royal Palace. He will visit the Akershus Fortress which houses the Norwegian national monument and lay a wreath there.
He would also visit the Storting, the Norwegian parliament, and meet its president.
He will also visit the Fram Museum where he will speak on a video link to Indian scientists at the Arctic Station, Himadri, which was set up in 2008. He will also speak to some Ph.D. students who are working at the University of Svalbard. Svalbard is where the Indian station is located.
Mukherjee would also hold discussions with their King and Queen of Norway. He will address a joint seminar on business, education, and science and technology, which is being organised in collaboration with the Confederation of Norwegian Enterprises.