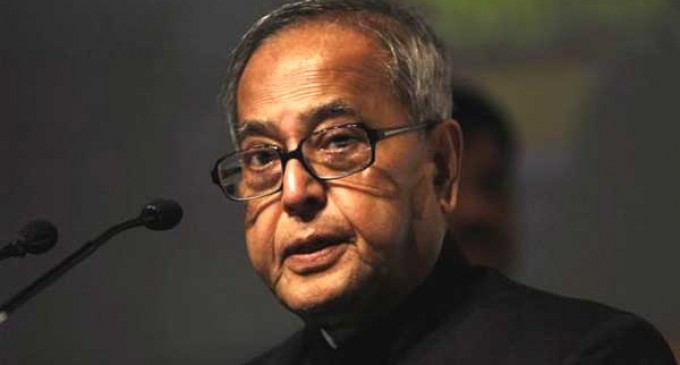 Beijing, May 18 Indian President Pranab Mukherjee will be on a four-day visit to China from May 24. This will be the first visit by an Indian head of state to China after six years.
The May 24-27 visit follows an invitation from Chinese President Xi Jinping, Chinese foreign ministry spokesperson Lu Kang said in a statement here on Wednesday.
In 2010, then President Pratibha Patil visited China.
On May 24, Mukherjee will arrive in Guangzhou, a heavily industrialised city along the Pearl river in south China's Guangdong province.
The city accounts for two per cent of China's land and contributes 12 per cent of its GDP.
Mukherjee will interact there with the Indian community which is mainly engaged in business.
Chen Jiasheng, director at the foreign affairs office of Guangdong province, refused to comment on the visit.
"I will comment only after I meet the Indian consulate tomorrow," Chen told IANS on telephone.
President Mukherjee will land in Beijing on May 25 where he is likely to attend a reception by a Chinese forum.
Besides meeting President Xi and Prime Minister Li Keqiang, Mukherjee will visit Peking University where he will interact with students.
Mukherjee leaves for home on May 27.
The visit comes after India's Defence Minister Manohar Parikar and National Security Adviser Ajit Doval met their Chinese counterparts in Beijing last month.
Beijing's decision to put on hold India's bid to designate JeM chief Masood Azhar as a terrorist in the UN is the latest irritant in Sino-Indian ties.