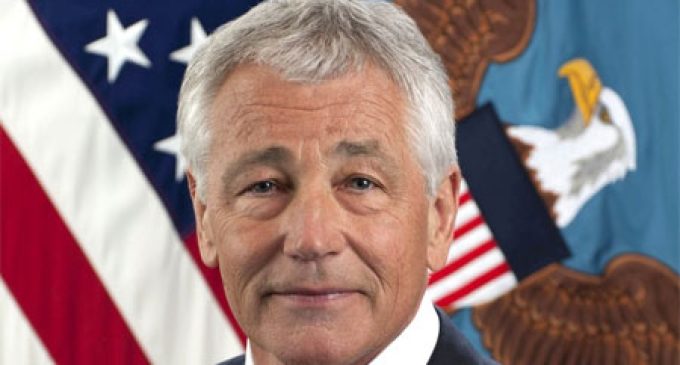 New Delhi, Aug 9 US Defence Secretary Chuck Hagel Saturday called for a stronger partnership between India and the US, including in defence cooperation, and stressed that both countries should "seize the opportunities" before them and not be bound by bureaucratic red tape.
"A stronger US-India partnership is critical for sustained peace and prosperity around the globe…There is bipartisan support in the US for stronger India-US relations," Hagel said during a talk at the Observer Research Foundation think tank here.
"As our interests align, so should our armed forces. Increased investment towards defence- industrial partnership with India is the way of going forward. A robust defence partnership and joint military capabilities are to be the cornerstone of Indo-US relationship," he said.
He said the challenge before both nations was to "seize the opportunities before us".
"Bureaucratic red tape – within either of our governments – must not bound the limits of our partnership and initiatives," he stressed.
Speaking of the Indian general elections, he said they reflected the power of a democracy and its people. "India's elections were a reminder that democracy is not only how we vote, but also who we are."
Drawing parallels between US President Barack Obama and Prime Minister Narendra Modi's rise to power, Hagel said that "it is no coincidence that the son of a tea seller becomes the Indian prime minister and a child born in a small Kenyan family becomes US president."
He also praised Prime Minister Modi's initiative to invite leaders of South Asian countries to his swearing in ceremony. "By inviting SAARC leaders to the swearing-in ceremony, Prime Minister Modi signalled better relations with Pakistan."
He said that the US "recognizes India's stake in peace in Afghanistan and will seek to assist in regional security."
In defence cooperation, the US defence secretary said there were several proposals that would transfer technology and production expertise to India. This included a plan for the US and India to co-produce and co-develop the Javelin anti-tank missile.
On Prime Minister Modi's forthcoming visit to the US, Hagel said that President Barack Obama is "very much looking forward to the summit meeting at the end of September."
Hagel, who arrived Thursday evening on a three-day visit, held talks with Prime Minister Modi, Defence and Finance Minister Arun Jaitley and External Affairs Minister Sushma Swaraj Friday on ways to boost the bilateral strategic partnership.