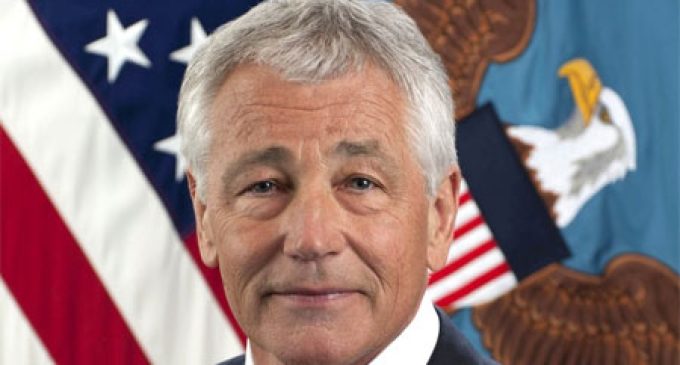 New Delhi, Aug 7 US Defence Secretary Chuck Hagel arrived here Thursday on a three-day visit to hold talks to strengthen military ties between the two countries and reach out to the new government in New Delhi.
Hagel is scheduled to meet Prime Minister Narendra Modi, Defence Minister Arun Jaitley, External Affairs Minister Sushma Swaraj and National Security Advisor Ajit Doval.
Sources said he will meet Sushma Swaraj Friday morning before she leaves on a visit to Myanmar.
This is Hagel's first visit to India in his current capacity.
Hagel will also meet chairman of the Chiefs of Staff Committee, Air Chief Marshal Arup Raha.
He is expected to discuss military ties between the two countries, including partnership in defence hardware.
His visit comes as part of high-level visits from the US after formation of the new Indian government May 26. US Secretary of State John Kerry visited India July 30-Aug 1.
Defence ties between India and the US have expanded over the years with the armed forces of both countries also conducting regular joint exercises.
During a stop in Germany Wednesday, Hagel said he wants to not only strengthen the military-to-military relationship between Inidia and the US but also discuss security, stability and other issues.
The union cabinet Wednesday approved a proposal to raise foreign direct investment (FDI) in the defence sector to 49 percent from the present 26 percent.
Sources said there could be discussions during Hagel's visit about India procuring heavy-lift and attack helicopters, anti-submarine jets and transport aircraft from the US.