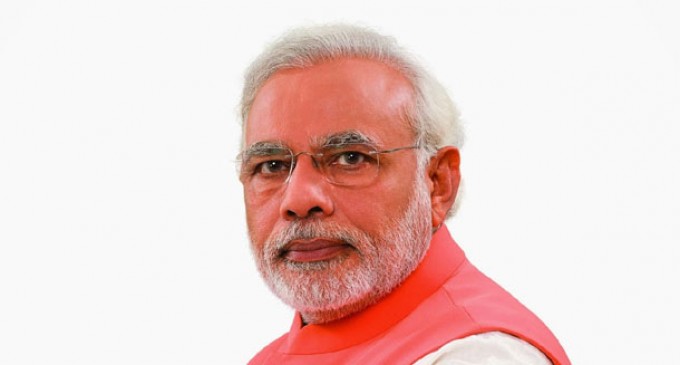 Gruelling Schedules drawn up for New York and Washington
Economic and Social issues to dominate talks with US leaders
By TN Ashok   Diplomatic Editor
New Delhi, Sept 23: A heavy agenda of more than 35 meetings including public addresses and bilaterals awaits Indian Prime Minister Narendra Modi's longest outing of over seven days to the cities of New York and Washington beginning September 26  since his taking over the reins of power in the worlds largest democracy after a historic triumph in the general elections in May this year.
The visit being hyped by both sides as a means to substantially enhance the politico-diplomatic-economic relationship between the two countries will see Modi interacting with the US President Barack Obama personally over dinner , as also with the former President Bill Clinton and his wife Ms Hillary Clinton, speculated as the next Democratic Presidential candidate , speaker of the house of congress, meeting with over 17 top hot shot CEO's of leading US companies besides addressing the Indian diaspora and famed Madison Square Gardens.
" The meetings that the Indian Prime Minister Narendra Modi will have with the US President Barack Obama and the Vice President J  Biden besides the Secretary of State John Kerry and Defence Secretary will be substantive in nature and will help to elevate Indo US relations of long standing to a more solid foundation" Syed Akbaruddin , a spokesman of the Ministry of External Affairs , told newsmen in a pre-visit briefing.
Trade and Investment, defence and security partnership, energy including renewable energy and science and technology transfer will dominate Narendra Modi's maiden visit to the USA as Prime Minister that is widely perceived  to restore positive  sentiments in India-US relations which were soured since 2011.
Claimed to be his longest outing since he became PM, Modi leaves for USA on September 25-26 for over a week during which he will give his maiden speech at UN General Assembly on September 27 in New York and then proceed to Washington for the summit meeting with President Barack Obama on September 30.
Lot of expectations have been raised over the meetings where Modi is  expected to raise concerns over US Immigration Bill that will affect Indian IT industry if passed in the current form. The Border Security, Economic Opportunity, and Immigration Modernization Act (S 744) imposes new and onerous restrictions and higher fees on H-1B and L1 visa programmes on the international IT services sector that could lead to an uneven playing field.
Modi's visit is also expected to iron out bilateral differences over Intellectual Property Rights particularly in the pharmaceutical industry. " We are not at a stage where USA is today but we have our own agenda on IPRs ", Ms Nandini Shingla, Director ( Americas ) in Ministry of external affairs said.
Ms Nandini also said totalisation was a big issue with the United States for India, There are more than three lakh IT professionals working in the United States . One of the issues is the non extension of social security benefits to Indians working in the USA on projects being executed by Indian companies. Current rules and regulations of the US administration do not allow extension of social security benefits to Indians unless they complete 10 years of residence there. Visa rules also prohibit Indian employees from working continuously for more than seven years.
US administration has cited absence of reciprocal arrangements on the social security issues and this is expected to be a major topic of discussion and negotiation, Ms Nandini Shingla said.
Modi's meetings with US leaders are also expected to lead to a sharing of perspectives on West Asia and East and Southeast Asia matters.
A highlight of Modi's visit to USA will be his meetings with seventeen top CEO's of leading companies that have a base in India or substantial operations in the country. Some of these include the meetings with the Executive President of Google, CEOs of Caterpillar, Cargill, Merc, Pepsi, besides the Chairman of Boeing, Black Rock, CEO of IBM, GE,
Chairman of Goldman Sachs and CEO of the financial equities firm KKR.
India's external affairs ministry described Modi's visit as a signal of India's abiding commitment to multilateralism built on growing convergence of Indo US ties in areas where they are traditionally strong and also newer areas of common interest.Modi will be accompanied by the Minister for External Affairs Ms Sushma Swaraj , Foreign Secretary Ms Sujata Singh and National Security Advisor Ajit Doval. Ms Swaraj leaves ahead for the USA tonight to help prepare for Modi's visit.
Reacting to reports that Modi would observe a fast during the week long visit to the USA, due to Navratri festival season, the MEA spokesman said that it was normal diplomatic practise for the house country to request on the dietary preferences of visiting dignitaries. From the Indian side this has been conveyed to the US administration.
Modi, throughout a gruelling schedule featuring an address to  the United Nations General Assembly, a rally of Indian Americans at New York's Madison Square Garden and talks with Obama in Washington, will abstain from food. This is in keeping with the habits of a lifetime, as Modi will restrict himself to a "liquid diet" throughout the Navratri festival, when India's majority Hindus worship mother goddess Durga in all her manifestations.
"He will only consume lemonade with some honey and a cup of tea every day," a senior official in Modi's office in New Delhi is quoted by a foreign agency in delhi as saying.
"He has been fasting for the last four decades and does not want to change this pattern even while he is travelling," an official was quoted as saying.
Navratri, derived from the ancient Sanskrit words 'nine nights', falls this year from Sept. 25 to Oct. 3. The festival overlaps Modi's maiden trip to the United States since his triumph in a general election in May this year.