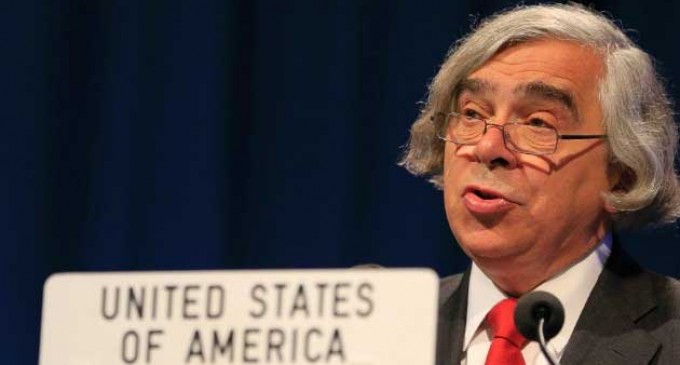 Washington, Oct 2  With Indian Prime Minister Narendra Modi "providing a new momentum", the US has suggested four areas where India and the US can enhance collaboration in energy and sustainable development.
"We have a strong base to build on" in these areas, US Energy Secretary Ernest Moniz said at the 5th US-India Energy Partnership Summit here Wednesday.
He described "the enhanced strategic partnership" announced by President Barack Obama and Modi as a major development.
The four areas suggested by Moniz were: new US/India smart cities collaboration, new multi-billion dollar effort to support renewable energy, US/India partnership for climate resilience and training students and scholars in US/India exchange programme.
In the area of finding low-carbon energy solutions for India's ambitious plans, he said nuclear energy is an area where the two countries need to step up collaboration.
"Our partnership is robust, reliable, enduring and expanding," Moniz said, adding, "We can together build a clean sustainable future that President Obama and Prime Minister Modi are committed to.
The two-day Summit was organised by The Energy and Resources Institute (TERI) North America and Yale University.
USAID Administrator Rajiv Shah spoke of Modi's meeting with Obama and their commitment to working jointly.
"This cooperation represents a new opportunity for business, partnerships and investment for both the US and for India."
He referred to the progress on projects in India and said: "We want to nurture innovations and share innovations in India and across the world."
TERI North America president and TERI director general R.K. Pachauri said: "For the first time there is optimism and an upbeat attitude towards renewable energy in India."
The Summit discussions had developed several ideas to help implement the goals of the "new and enhanced strategic partnership on energy security, clean energy, and climate change" announced by the leaders of the US and India, he said.
A recurring theme at the Summit was finding simpler ways to create a suitable climate for investment and private sector participation.
Bruce Andrews, US deputy secretary of commerce, said an important challenge was how to make it easier for US companies that wish to be a part of the Indian market.
"Infrastructure collaboration plan is something they are very excited about, and for this to be successful we need to look at the business climate.
"We're excited and encouraged by Prime Minister Modi's goal," he added.