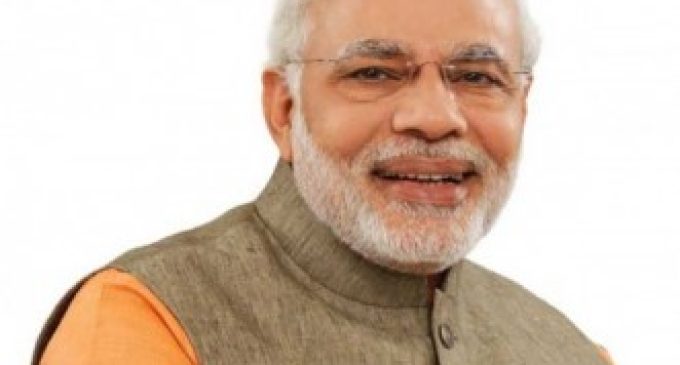 Kathmandu, Aug 2 Indian Prime Minister Narendra Modi will be accompanied by a Nepalese youth who has been living with him for the past 16 years on his Nepal visit.
Jeet Bahadur Saru Magar will accompany the prime minister during the latter's Nepal visit beginning Sunday.
Modi has expressed a desire to meet the family members of Jeet Bahadur during his visit.
A team of Indian embassy officials recently visited the village of Jeet Bahadur in Nawalparasi district and met his family members, according to the country's leading Nepali daily, Kantipur. Jeet Bahadur belongs to a poor family from Lokha village.
In an interview with the newspaper, Jeet Bahadur said the security agencies have asked him not to move anywhere for the next 3-4 days.
"All of my activities are directed by what he (the prime minister) tells me," the report quoted him as saying. Whether Jeet returns with Modi or will spend some more time in Kathmandu, will be decided by the prime minister himself.
In 1998, Jeet Bahadur had come with his brother to India to find some work like numerous other migrants from his country. For some time he did work in Rajasthan. Unhappy with his job, he soon decided to return to Nepal. But destiny had other plans for him. At the railway station he mistakenly boarded an Ahmedabad-bound train instead of the one going to Gorakhpur. In Ahmedabad, a woman took him to Modi who had not yet become the chief minister of Gujarat. Since then Jeet Bahadur has been in his care.
Jeet who was staying with Modi till recently, has now shifted to the university hostel after the latter became prime minister and moved to New Delhi.
Jeet Bahadur, who enjoys wrestling and cricket, wants to pursue MBA or MBS. Currently, he is pursuing a BBA degree from Ahmedabad.
Earlier in 2011, during a meeting with a Nepali industrialist Binod Chaudary, Modi had asked him to meet the family of Jeet Bahadur.
Chaudary managed to trace Jeet's relatives. Jeet Bahadur travelled to his home town some two years ago on Diwali. Since then he has not visited his family.