New Delhi, Sep 5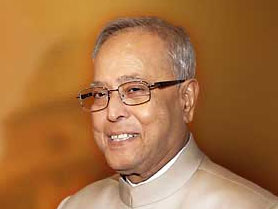 India sees Australia as an important supplier of energy resources and a key partner in ensuring its energy security, President Pranab Mukherjee said Friday.
He was talking to Australian Prime Minister Tony Abbott, who called on him at the Rashtrapati Bhavan here.
Mukherjee also told Abbott that India attaches importance to its relations with Australia and "wants to take forward the bilateral engagement".
"India-Australia co-operation has evolved into a strategic partnership based on shared beliefs in parliamentary democracy, secularism, multiculturalism, rule of law and close people to people contacts. Frequent exchanges at multiple levels have helped the two countries have a greater understanding of each other's policy and positions," he said.
The two countries can work together for common benefit in the Asian era, he added.
Inviting Australian companies to invest in Indian infrastructure, the president said: "India sees Australia as an important supplier of energy resources and a partner in ensuring its energy security."
Expressing happiness over the bilateral agreement on the co-operation in civil nuclear energy, which will be signed during Abbott's visit, Mukherjee said it will "open a new chapter" in relations.
He also called for greater cooperation in counter-terrorism, and thanked Australia for its support of India's candidature for a permanent seat in the UN Security Council.
In response, Abbott said he was "determined to do whatever he can to strengthen an already deep friendship".
"Australia recognizes India's increasing importance in the world," he said while describing India as an emerging democratic superpower.
He added that he would do his best to encourage people of Australia see the potential for an even deeper friendship with India.
Abbott who arrived in Mumbai Thursday, came to the national capital Friday – the second day of his India visit.