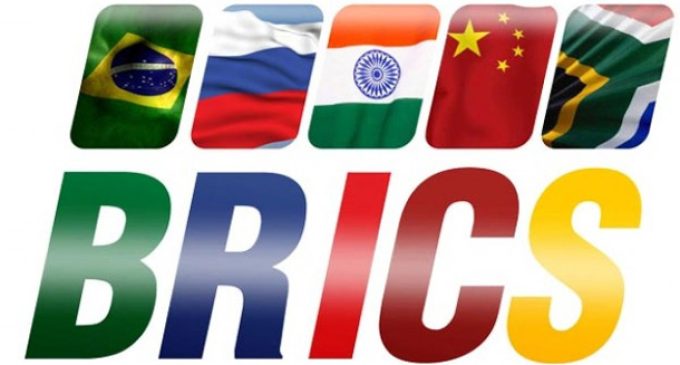 Beijing, July 11 (IANS) The rise of BRICS nations is inevitable, said a Chinese daily that expects "its bigger role in world peace and security".
An editorial in People's Daily said that the mission of BRICS nations is to safeguard world peace and security, to promote common development, to accept diversified culture and to strengthen global economic restructuring concerns not only for its own member countries, but also the future of the whole world.
The meeting of the five leaders of the BRICS countries — Brazil, Russia, India, China, and South Africa — in Ufa, Russia, is "seen as vitally important to strengthen relations among the nations".
The daily said that the summit agenda included ways to "promote partnership among its five nations, represent the real efforts they've made, and give clear guidance for future development".
It said that the five countries have witnessed great progress in its cooperation, especially the setting up of the BRICS Bank, known as New Development Bank (NDB). "It has proved the feasibility and efficiency of its cooperation."
The daily went on to say that with a total population of 3 billion, BRICS nations' development and economic growth will surely affect the whole world in a positive way.
"We strongly believe and expect its bigger role in world peace and security if it continues to practice multilateralism and to give up a cold-war attitude," it said, adding: "The rise of BRICS nations is inevitable and their future should be brighter if they continue to strengthen."