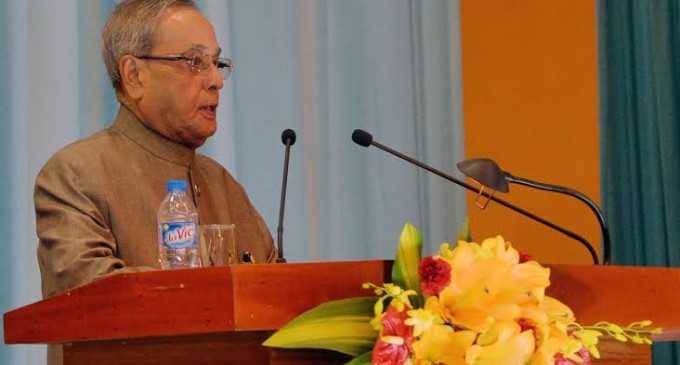 Hanoi, Sep 15 India holds Vietnam in high esteem, admires its determination to succeed and the tenacity against even the most powerful adversaries and will always remain its "all-weather friend", President Pranab Mukherjee said Monday.
In his address at a banquet hosted here in his honour by his Vietnamese counterpart Truong Tan Sang, Mukherjee said he was "profoundly touched by the warmth of the reception" accorded to him and the Indian delegation by the government and the people of the southeast Asian country.
Mukherjee said his state visit also provided him an opportunity to "personally convey the deep commitment" of India and the people of India to the two countries' "enduring friendship and cooperation".
He said Vietnam "is a country whose people India holds in the highest esteem".
"We have great admiration for the unconquerable spirit of the Vietnamese people, for their determination to succeed against all odds and their tenacity and fortitude against even the most powerful adversaries," he said, adding that the same attributes and national character were driving its economic growth and development.
"These have resulted in increased prosperity and better living standards of your people. This progress is testimony to the inspirational leadership of this country and the perseverance of its people," the president said.
Mukherjee also noted that the two countries have been closely linked over the centuries by mutually beneficial trade and peaceful contacts, like the "most enduring bond of their common Buddhist heritage" as well as sharing a history of struggle for independence from colonial rule.
He, however, stressed that the two nations "have now made a transition from the era of post-colonial solidarity and entered a new phase of strategic engagement as natural partners" and well as two of the fastest growing economies in the world.
Expressing confidence that their dialogue and partnership will only strengthen in the years to come, he assured Vietnam that India will always remain its "reliable and all-weather friend".