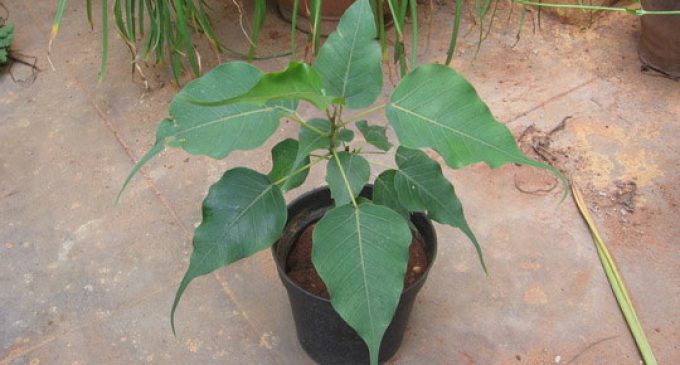 Patna, Sep 8  will gift "a sapling" of the sacred Bodhi Tree in Bodh Gaya to Vietnam during his visit to that country, a temple official said Monday.
"BMTC has sent a sapling of the sacred Bodhi Tree from Bodh Gaya to the ministry of external affairs. It would be presented to Vietnam President by President Mukherjee during his visit to Vietnam," Bodh Gaya Temple Management Committee (BTMC) member secretary N. Dorjee said Monday.
Dorjee said the priests of Bodh Gaya's Mahabodhi temple, Buddhism's holiest shrine, performed rituals before the sapling of the Bodhi tree was sent to Delhi.
"A special prayer was organised at the sanctum sanctorum of the Mahabodhi temple for the healthy growth of the sapling of Bodhi tree in Vietnam," he said.
Early this year, then prime minister Manmohan Singh handed over a sapling of the Bodhi tree to South Korean President Park Geun-hye as a special gesture of India's friendship and goodwill when she visited India.
Buddhists revere the holy Bodhi tree and even the leaves are worshipped by them.
The 1,500-year-old Mahabodhi temple is a World Heritage Site where the Buddha, who was born at Lumbini in neighbouring Nepal, attained enlightenment around 2,500 years ago.
The Bodh Gaya temple is visited by millions of pilgrims annually from all over the world, especially from Sri Lanka, China, Japan and the Southeast Asian region.