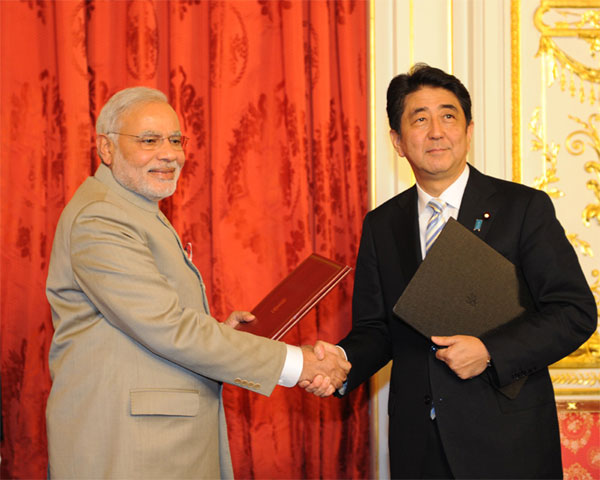 Tokyo, Sep 1 Prime Minister Narendra Modi Monday said negotiations were on for a civil nuclear agreement with Japan, indicating that the deal is not likely to be sealed during his ongoing five-day visit to the country.
"We have succeeded in expanding mutual consensus towards civil nuclear agreement," Modi said in a joint press conference with Japan's Prime Minister Shinzo Abe here.
He said negotiations are on for the agreement.
"We have directed officials to soon conclude the agreement so that India and Japan's strategic partnership is strengthened," Modi said.