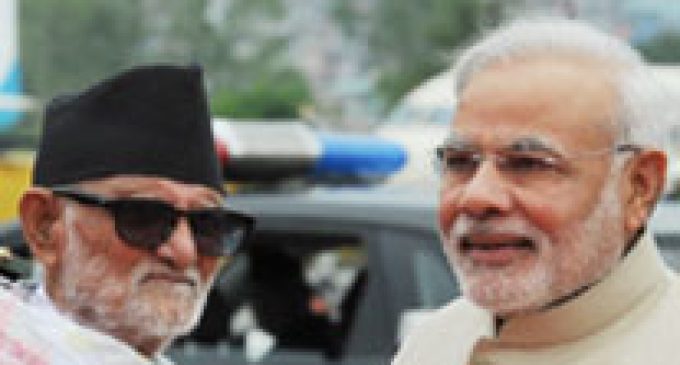 Kathmandu, Aug 4 India and Nepal Monday pledged not to let "unscrupulous elements" to misuse the two countries' open border to pose security threats to one another.
The decision was taken at a meeting of Prime Ministers Narendra Modi of India and Sushil Koirala of Nepal, said a joint statement released at the end of Modi's two-day visit to Kathmandu.
"It was assured that Nepal and India will not allow their territory to be used against each other," said the agreement.
Both prime ministers noted with satisfaction "the excellent cooperation on security related matters".
They directed officials "to make sure that the open border, which has facilitated movement of people … and has been a unique feature of Nepal-India relations, is not misused by unscrupulous elements posing security threats to either side".
India and Nepal also agreed to finalize the texts of extradition treaty and the Mutual Legal Assistance Treaty (MLAT) at an early date.