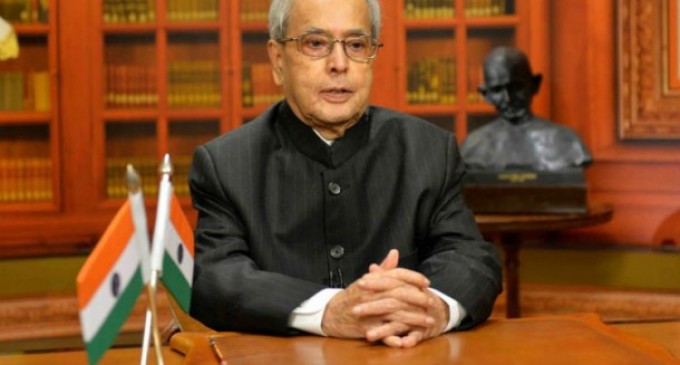 The President of India, Shri Pranab Mukherjee has extended his greetings and felicitations to the Government and the people of the Federal Republic of Germany on the occasion of Unification Day of Germany (October 3, 2016).
In a message to His Excellency Dr. Joachim Gauck, the President of the Federal Republic of Germany,the President has said, "On behalf of the Government and people of India, I extend warm greetings and felicitations to you and to the friendly people of the Federal Republic of Germany on the occasion of your Unification Day, a landmark in the history of your great country.
Germany is India's valued partner.  Our two countries have built a broad-based strategic partnership on the solid foundation of shared values of democracy, the rule of law and individual freedoms.
We are, today, reaping the benefits of our fruitful collaboration in a wide range of areas of common interest including science and technology, trade and investment, infrastructure building, sustainable development and clean energy, security and defence, high-end technologies and innovation, as also people to people ties.  I am confident that our partnership will continue to flourish and achieve new heights in the coming years.
I take this opportunity to reiterate my regret at not being able to visit Germany this year-but look forward to another occasion when we can meet.
Please accept, Excellency, my best wishes for the continued progress and prosperity of the people of the Federal Republic of Germany".