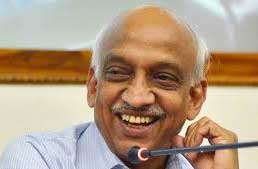 Bengaluru, Sep 2  Making optimal utilisation of its space assets, India will use more satellites to deliver public services and ensure e-governance, said a top official on Thursday.
"We are working with about 60 departments of the central government and all state governments for delivery of public services and enabling e-governance, using our various satellites," said state-run Indian Space Research Organisation Chairman A.S. Kiran Kumar at a space-related event here.
Currently, only 15-20 central and state departments use the space agency's satellites for various activities, including communications, broadcasting, weather forecasting, mapping, disaster management, navigation and surveillance.
"We have demonstrated over the years that space technology and its applications can be effectively used for the benefit of our citizens, improving quality of life and harnessing natural resources," Kumar said at the fifth edition of Bengaluru Space Expo 2016,' organised by ISRO, its commercial arm Antrix Corporation and CII.
"We are seeing a spurt in activities at the government level, demanding greater services using space resources," because they (departments) are realising the potential of geospatial technology, communication, crowd sourcing and earth observation capabilities," asserted Kumar.
Admitting that there was capacity shortage in providing an array of public services, Kumar said the country would have to double the number of satellites in the near future to give a reasonable level of service to the citizens.
"With 34 satellites for communication, observation, navigation and related services, we are short of capacity in providing more space-based services. We need to build more satellites and enhance our ability to launch more rockets at a faster pace," reiterated Kumar.
The space agency plans to have at least 1-2 launches every month to deploy more satellites in the earth's lower and higher orbits for providing effective solutions to the country, its government and citizens
For instance, two launches are scheduled in this month (September) to carry five satellites, including two Indian (INSAT-3DR & ScatSat) and three foreign satellites.
"We are in the process of increasing our launch frequency though we have a long way to go as the present supply chain is inadequate to meet our growing demand for more satellites and space-based services," Kumar pointed out.
Observing that the Indian industry had a huge opportunity to capitalise on the growing demand for satellites and launch vehicles, the chairman said the world was looking at providing internet services using satellites at lower cost.
Antrix chairman and managing director S Rakesh said satellites accounted for 75 per cent of the $330-billion global space industry.
"In the global space industry, the small satellites market is booming, with a potential for launching about 2,000-2,500 spacecraft over the next five years," Rakesh added.