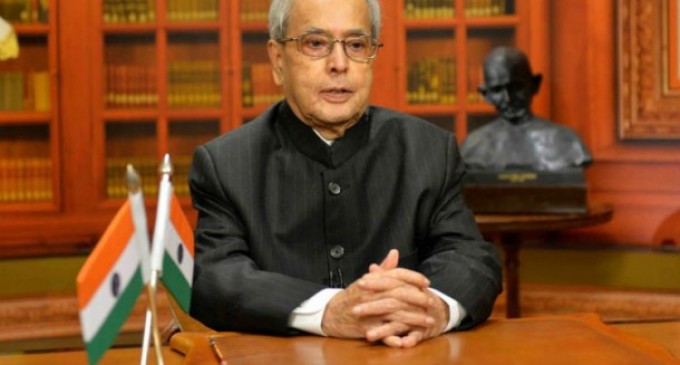 The President of India, Pranab Mukherjee has extended his greetings and felicitations to the Government and people of the United Mexican States on the eve of the 206th Anniversary of their Independence Day (September 16, 2016).
In a message to His Excellency Mr. Enriqué Peña Nieto, the President of the United Mexican States, the President has said, "On behalf of the Government, the people of India and on my own behalf, it is with great pleasure that I extend warm greetings and felicitations to you and to the people of the United Mexican States on the occasion of the 206thAnniversary of your Independence.
It is gratifying to note that the recent visit of Prime Minister, Shri Narendra Modi to Mexico was highly successful and has added a milestone in our close bilateral ties.
India and Mexico have traditionally enjoyed close and friendly relations, based on our historical ties, complementary economics and a shared vision for addressing the challenges of inclusive development of our nations through economic reforms and use of new technologies and innovations. I am confident that the momentum recently generated in our bilateral relationship will continue to grow in the coming months and years.
I avail this opportunity to convey my best wishes for your continued good health and well-being and for the progress and prosperity of the friendly people of Mexico".