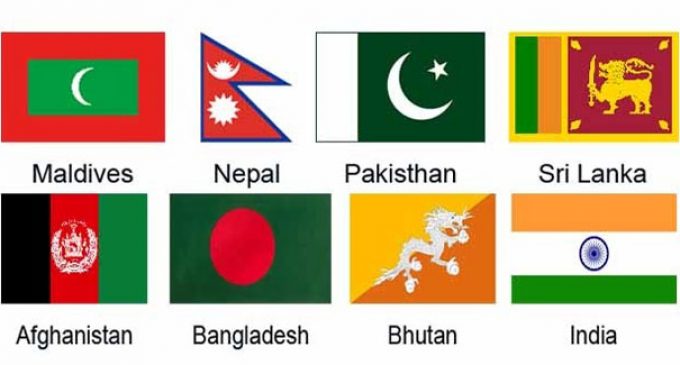 Islamabad, Nov 27 (IANS) Prime Minister Narendra Modi will be invited to Pakistan for the South Asian Association for Regional Cooperation (Saarc) summit, a senior Foreign Office official said on Tuesday, raising hopes of a possible thaw in bilateral relations amidst the goodwill over the opening of Khartarpur Corridor.
Pakistani newspaper Dawn quoted Foreign Office spokesman Mohammed Faisal as saying this while addressing a Kashmir Conference here.
Faisal recalled that Prime Minister Imran Khan, in his first address after taking power, had said that if India took one step forward, Pakistan would take two.
The Saarc Summit, which was to be held in Pakistan in 2016, was cancelled after India boycotted the event, triggering a pullout by Afghanistan, Bangladesh and Bhutan.
Faisal said Imran Khan had expressed Pakistan's openness to resolve all outstanding issues through dialogue with India.
"We fought wars with India, relations cannot be fixed quickly," Faisal said.
The decision to extend an invite to Modi for the Saarc comes at a time when the two countries have broken the ice with a decision to build the Kartarpur Corridor for visa-free travel for Sikh pilgrims to visit gurdwaras in Pakistan.
While the ground breaking ceremony on the Indian side was done on Monday, the Pakistan will complete the formality in Lahore on Wednesday at a function in which Imran Khan will participate.
The Saarc Summit has been the casualty of strained ties between India and Pakistan after the Pathankot terror attack in 2016 which New Delhi blamed on elements from Pakistan.
Ever since, there have been no high-level contacts between the two sides. A Foreign Ministerial level meeting in September on the sidelines of the UNGA in New York was aborted by India surprisingly a day after announcing it.
The Foreign Office spokesman said the Kartarpur Corridor, which will facilitate the travel of members of Indian Sikhs to their religious site in Pakistan, will be inaugurated on Wednesday and is expected to be completed within six months.
He added that Indian media had been invited to cover the inauguration ceremony.
"In this century, diplomacy has completely changed," he said. "Now policies are made based on citizens' emotions and wishes."