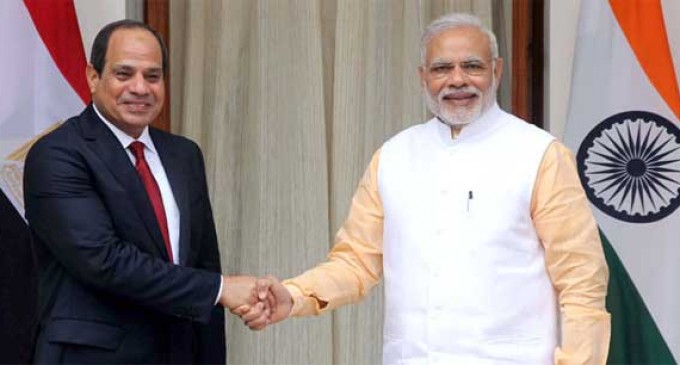 New Delhi, Sep 2  Prime Minister Narendra Modi met Egyptian President Abdel Fattah Al Sisi here on Friday.
Modi, who is set to leave for Vietnam, recieved Sisi at the Hyderabad House where they held a discussion.
Sisi arrived here on Thursday on a three-day visit at the invitation of President Pranab Mukherjee. He met External Affairs Minister Sushma Swaraj on Thursday.
Sisi, who is being accompanied by a high-level delegation comprising ministers, officials and business leaders, will also sign a number of agreements.