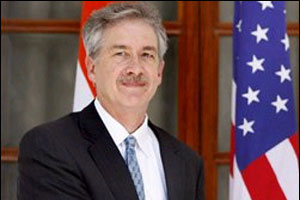 New Delhi, July 10 Visiting US Deputy Secretary of State William Burns Thursday met India's Foreign Secretary Sujatha Singh to chalk out the path to the forthcoming Strategic Dialogue as well as Prime Minister Narendra Modi's summit meeting with US President Barack Obama.
Official sources said the discussions centred on all aspects of bilateral relations, particularly economic engagement between India and the US.
The two senior diplomats also exchanged views on a variety of regional and international issues, including the situation in Iraq and Afghanistan.