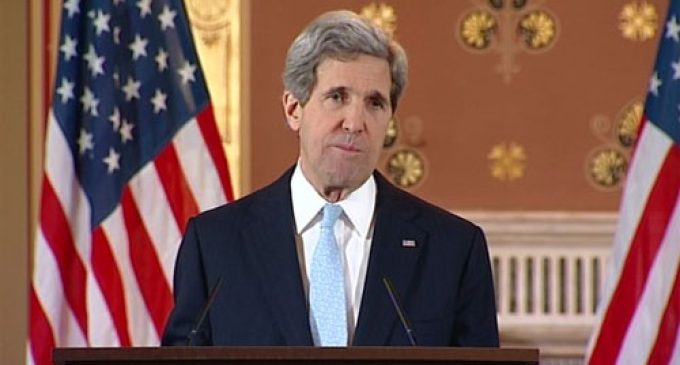 New Delhi, July 31 US Secretary of State John Kerry Thursday said his country was looking forward to a "new and constructive" chapter with India in the area of climate change.
"Climate change is here with us now, extreme weather and scarce resources endanger human health and prosperity," Kerry said during a media interaction here with External Affairs Minister Sushma Swaraj.
He said Prime Minister Narendra Modi has already stated the urgency of this issue.
"Modi has called for a saffron revolution. He calls it saffron because the colour stands for energy and he is right. He has focused on solar energy to meet India's growing energy demand. We look forward to a new and constructive chapter in India-US climate change partnership," Kerry said.