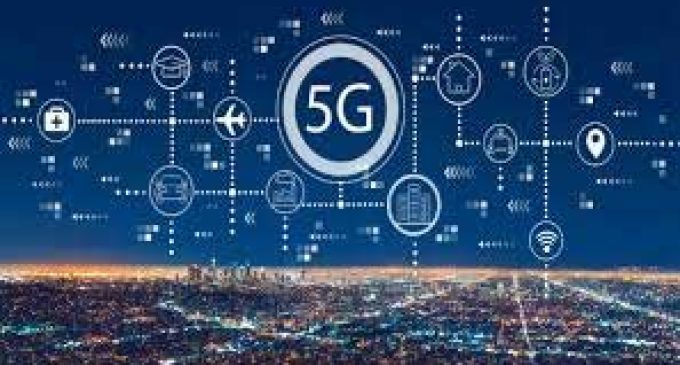 New Delhi, March 14 (IANS) As India ramps up 5G rollout across the country, the Digital Infrastructure Providers Association (DIPA) on Monday said that to meet the growing demand of large bandwidth and ultra-low latency, 65 per cent of the telecom towers need to be fiberised and 12 lakh towers need to be deployed by FY 2023-24.
According to T.R. Dua, Director-General, DIPA, to date, 36 per cent of telecom towers are fiberised and nearly 7,50,000 towers are deployed in India.
"Despite proactive support from the government and Department of Telecommunications (DoT), the telecom infrastructure providers are still facing hurdles in faster infrastructure deployment of 5G with issues pertaining to discoms not following the 5G rollout policy in alignment with the State Central RoW Policy and facility for bulk RoW permission since number of such poles, which may be used for 5G cell deployment, may be in thousands," Dua elaborated.
The telecom infrastructure deployment to facilitate 5G services in the country includes Right of Way facilitation, access to street furniture including Discom infrastructure, small cells, fibre/ radio backhaul deployment, electrical poles, side walls, hoardings, bus shelters, traffic signals/ lights, Metro Rail structures, poles, roadside/campus infrastructure and high densification of infrastructure.
According to DIPA, 5G technology has the potential for ushering a major societal transformation in India by enabling a rapid expansion of the role of information technology across manufacturing, educational, healthcare, agricultural, financial, and social sectors.
"To make this truly possible and making India 5G ready requires robust digital infrastructure deployment across the country," said the association.
The amendment to the Right of Way 2016 Rules was released in 2022 incorporating policy for Poles and Street Furniture but at present, only few states including Maharashtra, Rajasthan, Chandigarh, Sikkim, Tripura, Manipur, Uttarakhand, Assam and Ladakh have aligned their state policy with the Indian Telegraph Right of Way -Amendment Rules, 2022.
"Rest all states and UTs are yet to adopt the policy causing delay in creation of robust digital infrastructure and making India 5G ready," Dua said.
Reliance Jio has launched True 5G service in over 277 cities and is on the path to achieve the declared goal to increase the Jio 5G footprint to cover every town, taluka and tehsil across the country by December this year.
Airtel's 5G rollout is on track to cover all towns and key rural areas by March 2024, according to the company.