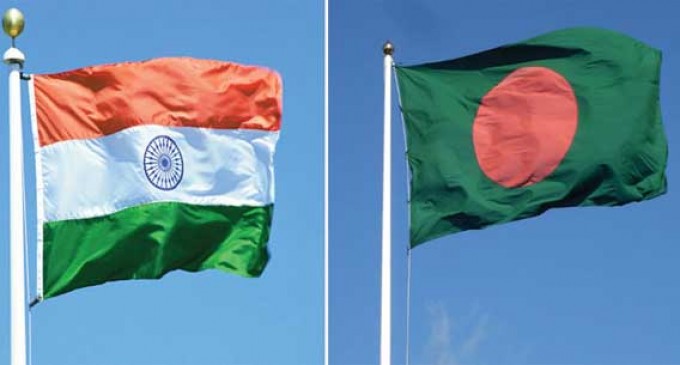 Kolkata, March 18 (IANS) In an effort to connect National Waterways 1 (NW-I) with the northeastern states, a proposed high-level meeting on Protocol on Inland Water Transit and Trade (PIWTT) between India and Bangladesh is expected next month.
Two countries had initiated a process to improve the navigability of inland water transit protocol route between the neighbouring countries so that India can connect NW-1 on the river Ganga (from Varanashi to Haldia) with the northeastern states.
The two countries had agreed on the extension of the PIWTT, which was signed in 1972, and the trade using the route would get boosted once the PIWTT Standard Operating Procedures (SoP) were in place.
"A meeting is expected next month. There are no hurdles as such. A standard operating procedure has to be finalised and the meeting will try to complete that," Inland Waterways Authority of India Vice-Chairman Pravir Pandey said.
With the opening up of the route, Bangladesh trade through Haldia would be easier and it also help the neighbouring country to overcome congestion at the Chittagong port.
According to IWAI officials, in the protocol route, there should not be any problem up to Dhaka but at the up streams of the river Brahmaputra, dredging would be required for improving its navigability.
In the protocol route, Rs 3,500 crore dredging project has been undertaken and the cost would be shared at 80:20 between India and Bangladesh.
Bangladesh Inland Water Transport Authority's Director (Marine safety and Traffic Management) Md. Shafiqul Haque had said the dredging would be required mainly in some stretches under Sirajganj to Doikhawa route on Brahmaputra-Jamuna river in Bangladesh and also under Ashuganj to Karimganj to improve the navigability.
The Narendra Modi-led government is developing the NW-1 under the Jal Marg Vikas Project, with assistance from The World Bank.
The estimated project cost has been revised upward to Rs 5,369 crore from the initial estimation of Rs 4,200 crore.