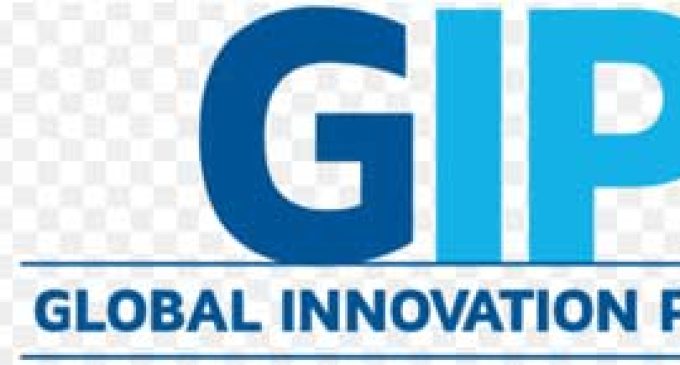 New Delhi, Feb 9 (IANS) India has substantially improved its ranking, to 44, in the latest Global Intellectual Property (IP) index released by the US Chambers of Commerce on Thursday.
According to the annual report by the Global Innovation Policy Center (GIPC) of the US Chambers of Commerce released in Washington, India has "increased substantially" its score in the latest Intellectual Property (IP) index with a rank of 44 out of 50 countries.
"For the first time, India has broken free of the bottom ten percent of economies measured, and its score represents the largest percentage improvement of any country measured. This is further evidence of a country on the move," GIPC Vice President Patrick Kilbride said in a statement.
India's overall score has increased from 25 per cent (8.75 out of 35) last year to 30 per cent (12.03 out of 40) in the latest, sixth, edition of the Index, the report said. Last year, India ranked 43rd out of 45 countries in the index, with an overall score of 8.4 points.
"Several factors figure into the improved score. India passed guidelines to strengthen the patentability environment for technological innovations, improved the protection of well-known marks, and initiated IP awareness and coordination programmes, thereby implementing some tenets of the National Intellectual Property (IP) Rights Policy brought in 2016, the report said.
It noted that in July 2017 India issued "Guidelines on the Examination of Computer-Related Inventions" which significantly improved the patentability environment for technological innovations.
"However, India's score continues to suggest that additional, meaningful reforms are needed to incentivise domestic innovation, attract foreign investors and improve access to innovation," the report added in an explanation for how the country continued to remain among the bottom of the table.
It identified among India's areas of weaknesses as being the limited framework for protection of life sciences IP, patentability requirements outside international standards, lengthy pre-grant proceedings, previously used compulsory licensing for commercial and non-emergency situations and limited participation in international IP treaties.
The US is at the top of the IP index list with 37.98 points, followed by Britain (37.97) and Sweden (37.03). The report analyses the intellectual property eco-system in 50 economies based on 40 unique indicators critical to innovation development on patent, trademark, copyright, and trade secrets protection.
India currently ranks 60th out of 127 countries on the Global Innovation Index (GII) 2017. In 2016, it climbed up the innovation ladder to reach 66th position from 81st in 2015 – an improvement after 5 years of continuous drop in its ranking.
In the 2017 index, co-authored by Cornell University, INSEAD and World Intellectual Property Organisation (WIPO) Switzerland, Sweden, the Netherlands, the US and Britain retained their top spots as the most-innovative countries.
Queried on India's IPR standards being a stick point in Indo-US trade relations, Kilbride told IANS via e-mail that the "US Chamber International IP Index is a basis for a factual conversation about gaps in India's legal framework for intellectual property rights".
"Moreover, the Statistical Annex to the Index makes clear that such gaps can be costly in terms of domestic innovative output, overall access to innovative technologies and job creation in knowledge intensive industries, among others.
"On the bright side, the Index reveals that recent steps to implement provisions of the IPR policy if they lead to further reforms can put India on a path to potentially impressive growth in domestic IP-led innovation and creativity," he said.