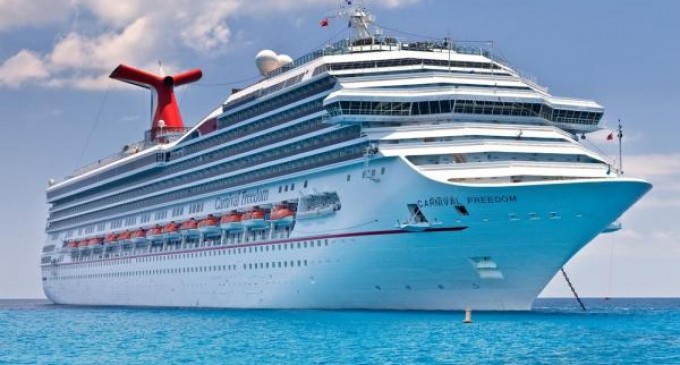 Washington, May 2 (IANS) A US cruise ship started its historic journey to Cuba on Sunday for the first time in 38 years.
Carnival Corp.'s Adonia left a Miami port on Sunday afternoon and sailed to Havana, with 704 passengers aboard, including several Cuba-born passengers.
During its seven-day journey, the ship will also visit ports of Cienfuegos in south-central Cuba and Santiago de Cuba in the southwest, Xinhua news agency reported.
Carnival's cruises to Cuba will be operated by its tenth and newest line Fathom.
According to the company, the Adonia will cruise every other week from Miami to Cuba, with promises to engage passengers "in an ongoing cultural exchange programme that gives you the opportunity to interact with the Cuban people".
The cruise comes after Cuba loosened its policy of forbidding Cuban-born people from travelling to the country by sea. The last such cruise from a US port to a Cuban destination happened in 1978.
The company got the green light from the Cuban government to begin sailing from the US to the island on May 1 during US President Barack Obama's March 20-22 trip to Havana.
Obama has relaxed US travel and trade restrictions toward Cuba, allowing Carnival, which touts itself as the world's largest cruise ship operator, to apply and get permission from the US government back in July 2015.
The cruises will be part of the thaw in relations between the United States and Cuba after Obama and his Cuban counterpart Raul Castro decided to re-establish ties in late 2014.