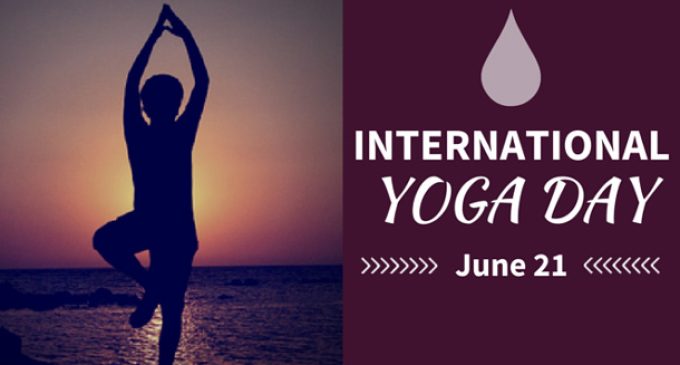 Port-of-Spain, June 16 (IANS) Trinidad and Tobago will join the 193-member UN General Assembly (UNGA) in marking International Yoga Day on Sunday, June 21, at a gala function in the Daaga Auditorium, University of West Indies (UWI), St. Augustine.
Indian High Commissioner Gauri Shankar Gupta told a press conference at the Trinidad Hilton on Monday that the high commission, the UN offices and the government of Trinidad and Tobago will be organising a week-long awareness programme commencing on June 15 to commemorate the First International Day of Yoga.
Several local yoga groups are also involved, he said. Some 15 yoga centres here are all participating in this exercise comprising people of different ethnic groups.
"Prominent personalities, including government ministers, are expected to grace the occasion and share their views with the participants. The yoga masters will talk about the benefits of yoga and will demonstrate a number of easy poses," Gupta said.
The high commissioner said that this celebration is in keeping with a unanimous decision by the UNGA to establish June 21 annually as "International Day of Yoga".
He said the declaration follows a call for the adoption of June 21 as International Yoga Day by Indian Prime Minister Narendra Modi during his address to the UNGA on September 27 last year.
"Yoga is essentially a spiritual discipline based on Oneness of the universe. It is a profound science that enables us to understand individual and individual consciousness and the art of healthy living. This extremely subtle science is based on harmony between mind, body and soul and man and nature, thus designed to promote unity of thought and action and preservation of Mother Nature leading to harmonious existence, contentment and happiness," Gupta added.
Modi had told the UNGA that June 21 was the longest day of the year in the Northern Hemisphere and has special significance in many parts of the world. This initiative found support from many global leaders and more than 175 countries, including the US, Canada and, Trinidad and Tobago co-sponsored the resolution as it had the highest number of co-sponsors ever for any UNGA resolution of such nature, Gupta noted.
"Yoga remains an invaluable gift of India's ancient tradition for over 6000 years. It embodies unity of mind and body, thought and action, a holistic approach to health and well-being. It is not about exercise but to discover the sense of oneness with yourself, the world and the nature. By changing our lifestyle and creating consciousness, it can help us deal with climate change," Gupta added.