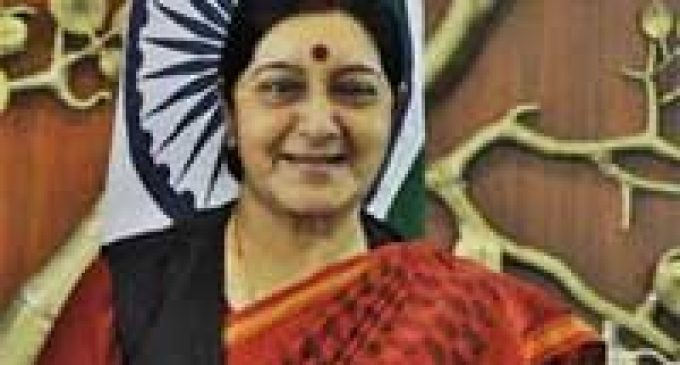 By TN Ashok    / Diplomatic Editor
New Delhi, Aug 13: India's External Affairs Minister Ms Sushma Swaraj will visit Singapore, one of India's key trading partners in the ASEAN, Friday August 15  to explore possibilities of forging deeper cooperation, especially in the  ambitious smart city project and also flag off the year-long 50th anniversary of Indo Singapore diplomatic relations.
During her three-day schedule in "Singapore, Ms Swaraj will hold meetings with top leaders of Singapore including Prime Minister Lee Hsien and her counterpart K Shanmugam. Swaraj will seek Singapore 's cooperation in Prime Minister Modi's 'Smart-Cities' project and seek their help in the rejuvenation of Indian cities. Singapore is ahead in rain water harvesting technology and this would be one of the items on the agenda of swaraj for discussion with her counterpart.
Singapore is India's largest trading partner in the ASEAN with turnover at US $ 5.9 billion. Nearly 4,000 to 5,000 Indian companies have their offices located in Singapore. Singapore is an active participant in the Delhi Mumbai Industrial Corridor (DMIC) project for erecting a water desalination plant at Dahej.
Swaraj's visit to Singapore following her recent trips to SAARC countries Bangladesh, Nepal and Myanmar emphasises India's accent on the new Look East policy of the foreign office which has received a further boost with the new prime minister Narendra Modi.