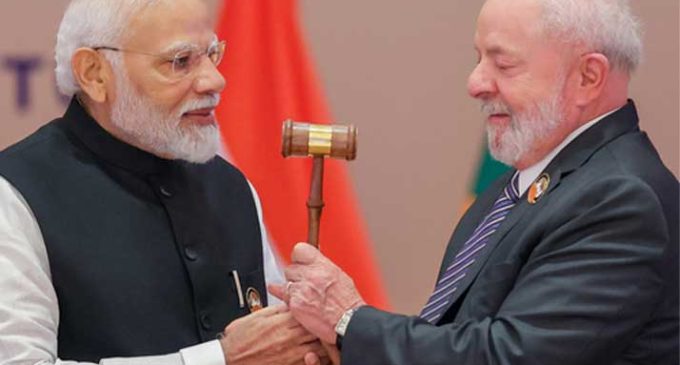 New Delhi Sep, 10 (IANS) Brazilian President Luiz Inacio Lula da Silva on Sunday said that his country will look to carry the torch of G20 forward.
Speaking at the closing ceremony of the G20 Delhi leaders summit, da Silva, who took over the presidency of the grouping on behalf of his country from India, said, "The Brazilian presidency of the G20 has three priorities – first, social inclusion and fighting against hunger. Second, energy transition and sustainable development in its three aspects and third, the reform of global governance institutions."
The Brazilian President said Gandhian principles hold a lot of significance in his political career.
Earlier, Prime Minister Narendra Modi while handing over the ceremonial gavel of the G20 presidency to the Brazilian President, expressed hope that he will carry forward the common agenda of G20.
India's G20 presidency is valid till November this year.