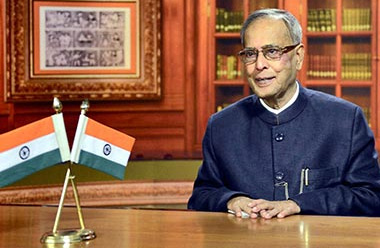 New Delhi, June 16 President Pranab Mukherjee on Thursday greeted the people of Iceland on their National Day.
"I extend warm greetings and felicitations to Your Excellency and the people of Iceland on the occasion of your National Day," Mukherjee said in his message to Iceland's President Olafur Ragnar Grimsson.
Mukherjee said the relations between India and Iceland had "strengthened by the exchange of visits and fruitful dialogue between our two countries, most recently the visit of the Foreign Minister of Iceland to India in early-April."
Iceland is an island nation and celeberates its National Day on June 17.