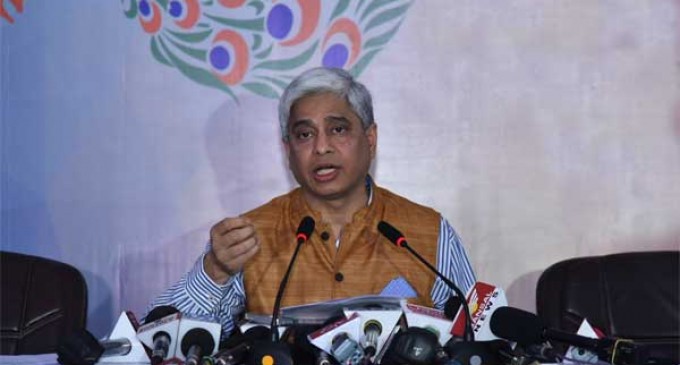 New Delhi, Aug 6  India and Thailand reviewed bilateral ties in the Fourth Foreign Office Consultations between the two sides, External Affairs Ministry spokesperson Vikas Swarup said on Friday.
Swarup said the two sides held deliberations on Thursday on the entire gamut of bilateral relations, including the follow up of the outcomes of the state visit of Thai Prime Minister Prayut Chan-O-Cha on June 16-18 this year, celebration of the 70th anniversary of diplomatic relations next year, cooperation in economic, trade and investment, political, defence and security-related matters
"During the consultations, both sides exchanged views on issues of mutual concern at regional and multilateral level, including cooperation in Asean (Association of Southeast Asian Nations), Bimstec (Bay of Bengal Initiative for Multi-Sectoral Technical and Economic Cooperation), ACD (Asia Cooperation Dialogue), UN and other international organisations," he said.
While the Indian side was led by Preeti Saran, Secretary (East) in the Ministry of External Affairs, the Thailand side was led by Apichart Chinwanno, Permanent Secretary in the Thai Ministry of Foreign Affairs.