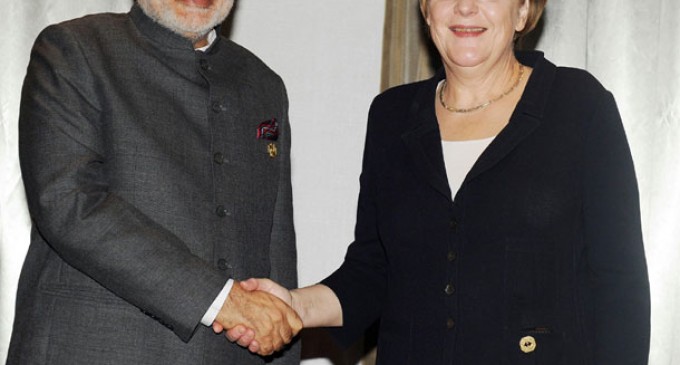 Bengaluru, Oct 1 (IANS) Prime Minister Narendra Modi and German Chancellor Angela Merkel will visit leading auto major Bosch Ltd here on October 6, a Karnataka government official said on Thursday.
"Modi and Merkel will jointly participate in two programmes in the city on October 6, including a visit to Robert Bosch innovation centre and an IT event in a star hotel," the official told IANS here.
Merkel, who will be on a three-day official visit to India from October 4, arrives here on October 5 evening from New Delhi while Modi on October 6 morning.
Prior to flying to Bengaluru, both the leaders will hold talks in New Delhi on bilateral and international issues, including trade and security situation in the region at the third India-German Inter-governmental Consultations (IgC).
"Both leaders will leave the city on October 6 after chairing a session on tech start-ups following the Bosch visit," the official said.
The Indian IT industry's representative body National Association of Software and Services Companies (Nasscom) is organising the start-up event.
According to German Ambassador to India Martin Ney, both the leaders will focus on bilateral business ties in the city.
"Merkel will meet with representatives of German firms present in the city, employing hundreds of young Indians and contributing to 'Make in India' as well as 'Digital India'," Ney told reporters in New Delhi on Thursday.
Both the leaders will also interact with business executives from both sides at a luncheon forum.
The meeting between Modi and Merkel comes eight days after they met in New York on September 26 at a summit of India, Brazil, Germany and Japan (G-4 group), as all the four countries are bidding for a permanent seat in the United Nations Security Council.