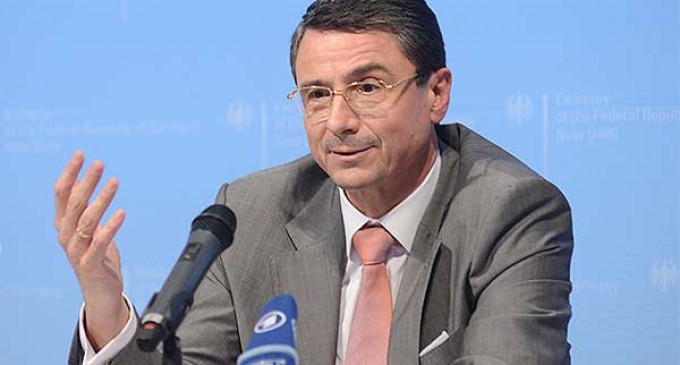 Germany and India are deepening their cooperation on vocational education and skill development in India.
Germany is known for its excellent vocational education system that relies on the strong participation and engagement of the private sector. Having a very long standing partnership with India, Germany is pleased to support the "Skill India" and "Make in India" initiatives with a new bilateral programme on vocational education and training. Herein, the engagement of private enterprises, including German firms, as carriers for skill development will be crucial for the success", said German Ambassador to India, Dr Martin Ney, today during an official signing ceremony for the launch of a new bilateral partner programme at the Ministry of Skills Development and Entrepreneurship (MoSDE).
The bilateral programme on vocational education and skill development will run for three years starting August 2016 with a budget of EUR 3,000,000 (22,6 Crores INR) – made available by the German Government. The programme is part of the "Joint Memorandum of Understanding in the Field of Skill Development and Vocational Education and Training", signed during the Indo- German intergovernmental consultations 5th October 2015 in New Delhi.
The MoSDE and the German Development Cooperation will foster conditions which help to create and improve cooperative workplace-based vocational training in India, with a special focus on Small and Medium-Sized Enterprises (SME). The programme aims to actively involve private sector actors in designing cooperative vocational training models. That includes jointly defining required qualifications, achieving workplace-based practical training, and involving entrepreneurs in examinations of trainees. The programme will develop these cooperative workplace-based approaches in industry sectors in three locations, among them the automobile suppliers industry in Maharashtra and the electronics industry in Karnataka.