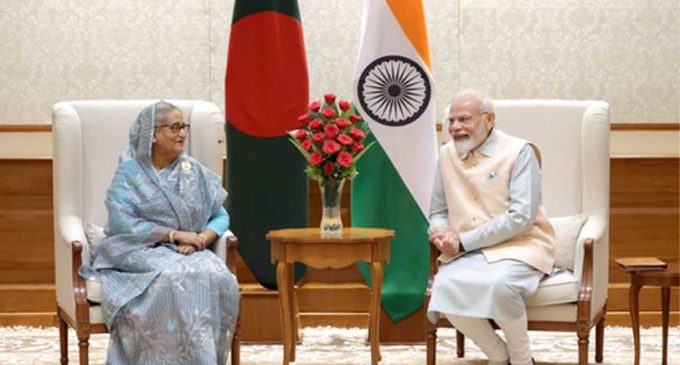 New Delhi, Sep 8 (IANS) Prime Minister Narendra Modi on Friday held bilateral discussions with his Bangladeshi counterpart Sheikh Hasina at his residence, and described the talks as "productive".
Hasina, who arrived in New Delhi earlier on Friday as a special invitee to the G20 summit, held wide-ranging discussions with Modi.
"Had productive deliberations with PM Sheikh Hasina. The progress in India-Bangladesh relations in the last 9 years has been very gladdening. Our talks covered areas like connectivity, commercial linkage and more," Modi said on X after the meeting.
Several important bilateral issues are expected to be discussed between both the leaders, Bangladesh Foreign Minister A K Abdul Momen had told mediapersons on Thursday in Dhaka.
Three memorandums of understanding (MoUs) on cooperation in agricultural research, cultural exchange programmes, easing transactions between Bangladeshi Taka and Indian Rupee are expected to be signed before the bilateral meeting, he was quoted as saying by Bangladeshi media.