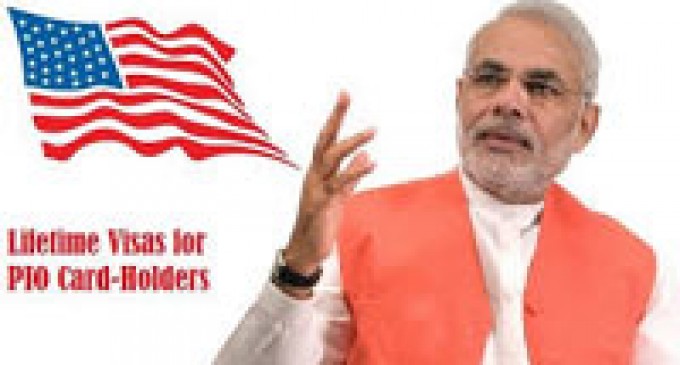 New Delhi, Oct 1 In line with Prime Minister Narendra Modi's announcement, the home ministry has issued a notification that the "Person of Indian Origin (PIO) card" shall be valid for a lifetime.
The notification was made Sep 30, a Home Ministry release said Wednesday.
"In pursuance of the announcement made by the prime minister at Madison Square Garden in New York on Sep 28, 2014, the Ministry of Home Affairs has issued a Notification on Sep 30, 2014 to the effect that Person of Indian Origin (PIO) card shall be valid for lifetime, and the PIO Card holder shall be exempt from police reporting/registration," the release said.
The release further clarified that that all PIO cards issued till Sep 30, 2014 "are automatically deemed to have life time validity."
Modi announced at the Madison Square Garden, to cheers from the assembled gathering, that PIO card holders will get lifelong visas.