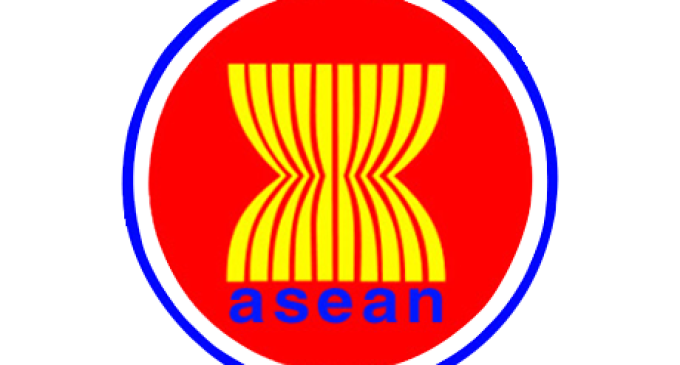 By TN Ashok    Diplomatic Editor
New Delhi, August 06: Extending Modi's outreach programme to neighbouring countries, India's External Affairs Minister Ms Sushma Swaraj will head for Myanmar on August 09, Saturday, to attend the East Asia Summit and ASEAN regional forum ministerial meet.
Ms Swaraj's visit to Myanmar will also set the stage for Prime Minister Narendra Modi's visit to that East Asian country in November this year for the East Asia Summit / ASEAN India summits.
The Indian foreign minister will utilise the opportunity to have plurilateral meetings with ASEAN leaders and bilateral meetings with the foreign ministers of China, Australia, New Zealand, Canada, Korea, Philippines, Vietnam and Brunei, Syed Akbaruddin, spokesman for the Ministry of External Affairs told newsmen at his weekly interaction with the media.
The agenda for the East Asia Summit covers the spheres of education, energy and environment, pandemic management, food security and peace and security of the region. There will be a focus on terrorism and particularly on Afghanistan.
Trade related matters with Myanmar would also figure prominently in the discussion. India and Myanmar have a trade of US $ 2 billion, mostly in favour of Myanmar. India imports pulses, that is Dal, in large quantities from Myanmar to meet its domestic demand as it's a staple diet of millions across the nation.
Ms Swaraj's visit to Myanmar, soon after her visit to Bhutan and Nepal and Bangladesh, reinforces Prime Minister Modi's plan to strengthen ties with neighboring countries and also promote intra trade and relations within the SAARC, which had been dormant for some time. The visit also assumes significance since China has made deep strategic inroads into Burma.
India is engaging with the military junta in Myanmar on the diplomatic, economic and defense fronts over the last several years to counter China's expanding footprint in Indian Ocean region countries. Myanmar is the only ASEAN country with which India shares land and maritime borders. So border management is another issue India will discuss with Myanmar during Swaraj's visit.
It was not clear if Ms Swaraj would get to meet the Myanmar opposition leader Aung San Suu Kyi, chairperson of the National League for Democracy (NLD) in Burma, on the side lines of the East Asia Summit because she was not based in the Myanmar capital. It was not clear if Suu Kyi would attend the East Asia Summit.
Ms Suu Kyi is the winner of the Nobel Peace Prize in 1991 and in 1992 was awarded the Jawaharlal Nehru Award for International Understanding by the government of India and the International Simón Bolívar Prize from the government of Venezuela. In 2007, the Government of Canada made her an honorary citizen of that country.  French film maker Luc Besson made a biopic on her and her husband called The Lady in which Malaysian Hollywood star Michel Yeoh reprized her character and David Thewlis, British actor, played her husband.