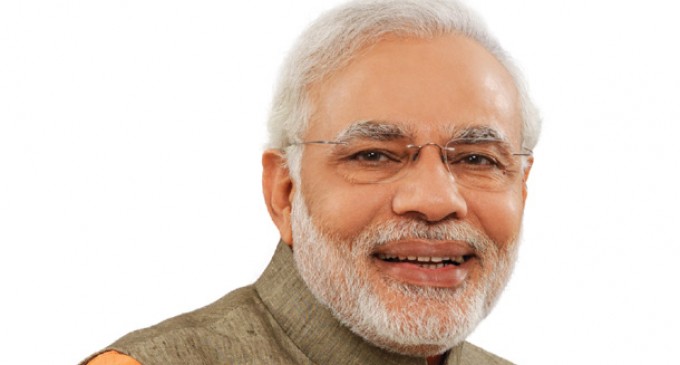 New Delhi, Oct 17  The upcoming Third India-Africa Forum Summit is "going to be one of the biggest gatherings of African countries outside Africa" and is a reflection of the desire on both sides to engage more intensively, Prime Minister Narendra Modi said on Saturday.
In a series of tweets and later a statement, Modi said "as minds meet and hands work together, the IAFS-III could be a landmark event in our journey towards further cementing strong ties between India and Africa".
"India is proud to host the 3rd India Africa Forum Summit from 26-29 October 2015 in New Delhi. This time the level of engagement has been scaled up significantly and we have invited leaders from all 54 African countries and the African Union.
"The Summit is going to be one of the biggest gatherings of African countries outside Africa, which is a reflection of the desire on part of both Africa and India to engage more intensively in our quest for a better future.
"India and Africa have a historic relationship based on mutual respect, trust and solidarity. In recent times, our relationship has witnessed progress and has grown into a mutually beneficial partnership."
Modi said Indian investments in Africa, which stand at $30 billion, have contributed immensely to job creation here.
He said that in the run up to the summit, many side events are being organised. Trade ministers of India and African countries, accompanied by business delegations, will meet on October 23.
A business exhibition will be organised at the Summit venue on October 27 and 29 by leading Indian chambers of commerce and industry. More than 16,000 schools are participating in various competitions organised by the Central Board of Secondary Education on themes related to India-Africa cooperation, the statement said.
Modi said in tweets that Mahatma Gandhi (Bapu) and Africa shared a close bond.
"Exhibition 'Memories of Mahatma' talks about Bapu and his connection with Africa," he tweeted.
Agriculture, blue economy and security are key aspects of India's ties with African countries.
India's trade with Africa now stands at $70 billion. India has provided lines of credit of $7.4 billion so far, which is being utilised in 137 projects across 41 countries.