Taiwan Welcomes PM Modi with Open Arms
Keen to invest in India and Make in India campaign a success –
Taiwan Representative to India, H.E. Mr. Chung- Kwang Tien
By T. N. Ashok, Diplomatic Editor India and Taiwan have a political relationship that goes back to a period just before India achieved Independence from the British when it actually gained much momentum. In fact, Sun Yat-sen, founder of the Republic of China, never set foot on India , but he, spoke and wrote of India as a fellow Asian nation that needed to be liberated from the yolk of British Imperialism. Interestingly, there is a street named after Sun Yat Sen in China Town in Kolkata even today.
The thread provided by Sun Yat Sen was followed by the then ruler of Taiwan aka Formosa Chianng Ke Shek .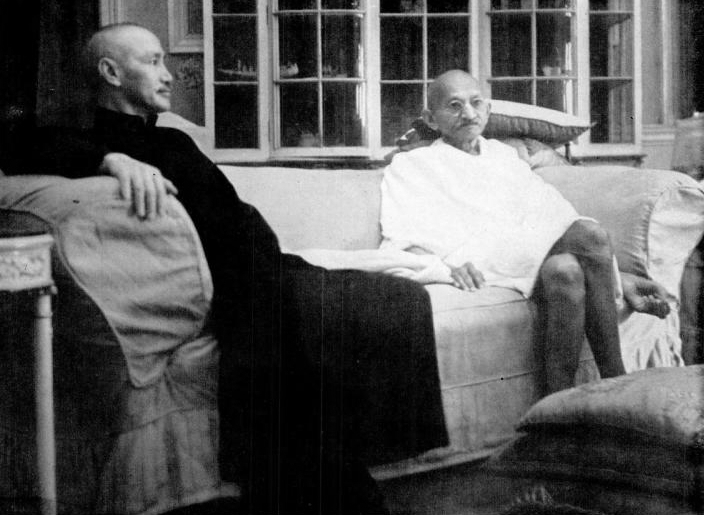 As if to enlist India's aid against both Japanese and Western imperialism in exchange for the ROC's support for Indian independence, Chiang Kai-Shek visited India under British rule in 1942 and met with Jawaharlal Nehru, along with Mahatma Gandhi and Muhammad Ali Jinnah. Despite pledges of mutual friendship and future cooperation between the two peoples, not much progress was made then. India Taiwan political and diplomatic relations have gone through a chequered history since under the shadow of Sino Indian relations.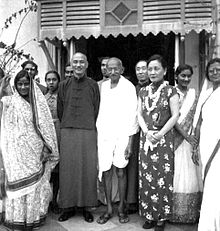 Though much water has flown under the bridge, today contrastingly, India Taiwan relations are set for a big change.
The bilateral relations between India and Taiwan have improved since the 1990s despite both nations still not maintaining official diplomatic relations. India maintains diplomatic relations with China. But this has not affected bilateral economic relations with Taiwan. In fact, India's economic & Commercial links as well as people-to-people contacts with Taiwan have expanded in recent years.
As a part of its "Look East" foreign policy, India has sought to cultivate extensive ties with Taiwan in trade and investment as well as developing co-operation in science & technology, environment issues and people-to-people exchanges. Under Prime Minister Narendra Modi 's new twist to the Look East Policy with an Act East Policy, Taiwan is ready to extend its Look South policy beyond the south east Asian nations well into India and even take advantage of Modi's Make in India campaign. (Taiwan maintains 22 embassies abroad as well as 2 consulates and 91 other representations. The Taiwanese capital Taipei hosts 20 embassies, and in addition there are 1 consulates and 52 other representations in Taiwan. This is evidence of its expanding relations with the world.)
Taiwan welcomes Modi with open arms and is ready to make big investments in India , says Taiwan's Representative in India Tien , who is also the head of the Taipei Economic & Cultural Centre in New Delhi which itself is India Taipei Association (ITA)'s counterpart organization based in Taipei.
Representative Chung- Kwang Tien looks at the future of India Taiwan relations, expresses his eagerness for Modi to visit Taipei as part of his Look and Act East Policy, (Modi visited Taipei in early 90s as a BJP General Secretary), and pledges confidence that Taiwan could make big investments in India in different sectors including the automobile and IT enabled services, as it looks at India as a major hub for export led manufacture outside of China.
Here are excerpts from a freewheeling interview the Representative Chung- Kwang Tien gave to DiplomacyIndia.com
Q : Your Excellency, can you tell us in your words what is the status of Indo Taiwan relations at the diplomatic, political and economic level prevailing today?
A : At the diplomatic level, Taiwan and India, though without formal diplomatic relations, have cordial substantive relations. We established Representative Offices in each other's capitals in 1995, and cooperation on trade, investment, education, science and technology, cultural and people to people exchanges has been continuously strengthened since then.
Though there are still some constraints in fully realizing potential on both countries, I am optimistic about the development and outlook of India-Taiwan relations, especially at the economic level. The reason is simple. Taiwan and India can complement each other in their quests for economic growth. As Taiwan is strong in its ICT, electronics and machinery industries, India has its strengths on its software engineering, abundant human resources, and enormous domestic market.
Taiwan has huge investment in Southeast Asian countries but is ready to look for new market as well as a new hub for its manufacturing industry. India can well use this opportunity to attract Taiwan investment and transform itself into a value-added manufacturing economy. If both countries work together, these synergies and complementarities will assure more energetic two-way trade and investment flows which will further benefit mutual industry expansion and upgrade.
Q : China's shadow invariably falls on Indo Taiwanese relations vis a vis Sino India relations? Where do we stand today? Especially since Modi has been aggressive in enhancing further Sino Indian ties?
A : I suppose that was earlier, now China should not be a factor when the Indian Government considers or evaluates its depth of engagement with Taiwan. But let's not forget that the Modi government is also a very pragmatic government that is seen as very focused on India's economic development. Since 2008, Taiwan and China have dropped their tug of war in diplomatic front. Instead rapprochement is extended by Taiwan to Mainland China. Therefore, it is not necessary for India to make a choice between China and Taiwan. China and Taiwan each have their own strengths in different fields of expertise and development. I believe the Indian Government is smart enough to pick the right one to partner with when having different projects.
Q : The Modi government has gone a step further and is encouraging more Chinese industry to promote its products in India. Does this pose a serious competition for Taiwan to market its products in India?
A : Competition happens in every market. We are not worried about the competition from China, Japan, or Korea. Every country has its own competitive niche and specialized technologies targeting at different markets. India is a diverse market with untapped demand that no single country or single company is able to cater to the entire market. The most important thing is how Taiwan's investments differentiate the market competition with other countries and create more value to India.
India and Taiwan exhibit strong complementarities in industry and economic collaboration. Taiwan's advanced manufacturing capacity in electronic and information technology hardware complements India's software and R&D strengths. Taiwan has a global leading food processing sector which India can emulate in processing agricultural and marine products. In the automotive and auto components sectors, our specific advantages in manufacturing and software, if combined with India's strength, will push the industry towards a higher trajectory. The scope for collaboration can be extended to other sectors of manufacturing and services. Companies from India and Taiwan can not only cater for India's vast market but have a better access to other markets in South Asia, Middle East and Africa.
Q : Taiwan is home to computer peripherals particularly mother boards for laptops and desk top computers. How does it view Modi's Make in India campaign? Does Taiwan wish to set up a second base, that is in India, for easier marketing of computer peripherals to rest of the world from India at more competitive rates? Look at this from the perspective of a base lost in Thailand after the tsunami ?
A : Taiwan is well-known for its ICT technology and manufacturing capability.
Taiwan is the top and world No1 manufacturer in terms of notebooks, smart phones, mother boards, DVDs, Servers, ICs wafers, etc. Our manufacturing companies had developed holistic production networks in mainland China and ASEAN countries which boost significant export momentum and economic growth among the countries.
Modi's 'Make in India' campaign and his determination to implement economic reform has attracted tremendous interests from Taiwan business communities.

It is time for Taiwan's investors to rethink where to relocate their manufacturing bases out of China due to the surging cost of production and business operation. India can certainly be a good alternative for our investors.
To echo Modi's Make in India initiatives, Taiwan government is working on the plans to expand collaboration and bring more investment to India. Both sides have identified ESDM (Electronic System Design and Manufacturing) as the priority sector for deepening collaboration by adopting a "brand cooperation" (original brand manufacturer, OBM) model. In this context, we have organized several industry delegations to visit India since 2014 and several MOUs had been signed in the fields of electronics, shipbuilding and textiles. Taiwanese ICT giant Inventec recently announced new investment in Chennai. Asustek Computer has hiring a consultancy agency to evaluate the prospects of manufacturing handset and R&D centers in India. Foxconn, Wistron, Mediatek and Getac are also planning new investment in India.
Q : Companies from South East Asia have enhanced their presence in India in the last decade or so since India went on a liberalization drive attracting foreign investments? South Korea's Samsung has established a strong presence in white goods such as ACs/Refrigerators and in Electronics such as TV sets and high end mobile phones? Why is Taiwan lagging behind? Especially when Taiwan is selling well in rest of the world?
A : Taiwanese brand like Acer, Asus, HTC, D-link, BenQ, Delta have been promoting in India successfully for long years. Other than those famous brands, most of our companies are focusing on intermediate products or providing OEM /ODM services for big brands like HP, Sony and Apple. Take Apple's I-phone as an example, it is an US brand but 100% manufactured by Taiwan's companies and most of the key components are from Taiwan.
Similar patterns can apply to different kind of products in various sectors as well. From this point of view, we are not lagging behind in India market. Instead, our electronic products and state –of –the –art technology are found everywhere in India.
In terms of our presence in manufacturing sectors in India, it is true that many Taiwanese companies have not established their factories in this country because the ecosystems and supply chains are not well-developed. However, with Modi's strong intention to boost domestic manufacturing sectors, we can foresee that more Taiwanese companies will find it is profitable and sustainable to set up manufacturing bases in India.
Q : Are there any special impediments coming in the way of Taiwanese investments in India? If there are what are they and how can they be removed in your opinion?
A : The environment of doing business, tax regime, infrastructure, regulations, transparency and efficiency of government agency, supply chain, labors, and land issues are the major concerns by our investors. Those issues can be addressed by setting up a dedicated Taiwan desk to facilitate and guide our investors to realize their investment plans on the ground. Meanwhile, we would suggest that the establishment of Taiwan industrial clusters would give certain comfort and confidence to our investors. Also, If India could sign ECA with Taiwan, the import tariffs on the raw materials needed by these Taiwanese investors would be greatly reduced, and it would increase their willingness to invest in the park and expand their market base in India.
Q : Indian PM Modi has been very aggressive on the foreign policy visiting Europe, North America and neighboring countries? When do you thing he will visit Taiwan? Is your government making an effort to make this a reality?

A : Republic of China (Taiwan) will be pleased to welcome PM Narendra Modi with open arms, whenever he decides to travel to Taiwan. Modi visited Taiwan in 1999, when he was General Secretary of the BJP, making him one of a handful of important Indian political figures to have made such a visit. Mr. Modi has been an old friend of Taiwan. The Taiwan-India relations of tomorrow may look very different from those of today.

Q : What is the current volume of trade between India and Taiwan ? What is the status of balance of trade and balance of payments-in whose favor is it tilted now? What measures can be taken to correct it?
A: Bilateral trade between India and Taiwan has grown from US$1.19 billion in 2001 to US$6 billion in 2014. India's export of goods to Taiwan increased from US$0.55 billion in 2001 to US$2.5 billion in 2014. India's import from Taiwan increased from US$0.64 billion to US$3.5 billion in the same period. Taiwan has US$1 billion surplus in 2014.
The top ten items that Taiwan imported from India in 2014 were Petroleum oil, Ferro-alloys, aluminium, zinc, diamond, steel, auto component, cotton, granite, synthetic colouring matter.
The top ten items Taiwan exported to India in the same period were polymers of vinyl chloride, telephone sets, silver, ketones, polyamides, polycarboxylic acids , polyacetal, phenol, Discs, saturated acyclic monocarboxylic acids.
Q : Is Taiwan in sync with India's foreign policy initiatives in south East Asia? India has been made a dialogue partner in the ASEAN? Where do you think India is headed next ?
India's Look East Policy started in early 1990's and has successfully deepened its relations with ASEAN, Korea, Japan and Taiwan. Taiwan has been a vivid democracy and vibrant economy which is highly complementary with that of India. However it remains under exploited for both counties.
Taiwan has initiated its Go South Policy focusing on South East Asia since 1994. As of now, Taiwan has become one of the top foreign investors in the Philippines, Vietnam, Indonesia, Malaysia and Thailand. Taiwan is also an important market for ASEAN goods and services as well as a provider of technology.

The Modi government has adjusted the Look East Policy with "Act East Policy." My country wishes to further extend "Go South Policy" to reach India.

"Closer Economic Partnership" will be an ideal next step for India – Taiwan relationships which create win-win mutually beneficial relations and is conducive to regional economic integration as well.
Q : Is there anything else that you would like to say about Indo-Taiwan relations ?
Yes , a focus on the following 
(1) Bilateral economic relations between India and Taiwan
Bilateral trade between India and Taiwan has grown from US$1.19 billion in 2001 to US$ 6 billion in 2014. India's export of goods to Taiwan increased from US$ 0.55 billion in 2001 to US$2.5 billion in 2014. India's import from Taiwan also increased from US$0.64 billion to US$3.5 billion in the same period. In investment, around 84 Taiwanese companies have invested in India in sectors such as auto components, electronic products, banking, footwear, logistic services, steel, petrochemicals and medical devices. The cumulative investment from Taiwan stands about US$1.5 billion.
Both countries see the needs of a closer economic relationship and have been making efforts in the potential areas of cooperation. The annual Bilateral Economic Consultations Meeting is the most important platform for both governments to exchange views on policies and to strengthen cooperation in the areas of trade, investment, technology, market access and industry.
Taiwan and India have signed several agreements such as Bilateral Investment Protection Agreement, Double Taxation Avoidance Agreement and Customs Co-operation Treaty to facilitate trade and investment. Moreover, Taiwan External Trade Development Council and Taipei Computer Association have set up offices in Mumbai, Chennai, Kolkata and Bengaluru to promote trade activities and explore opportunities of industry collaboration.

(2) Negotiating and signing Taiwan-India ECA

ICRIER and CIER had completed a joint study "Enhancing Trade, Investment and Cooperation Between India and Taiwan" in September 2013 which suggested a prospective Taiwan-India ECA. This study indicated the ECA could effectively promote economic ties between India and Taiwan. It also suggested both sides should start engaging in the process of trade negotiations. We therefore hope that both sides can establish a joint working group to discuss the ways and methods of reaching a comprehensive ECA in the future.
The Agreement between Taiwan and India on the Promotion and Protection of Investment, which came into force in March 2005, has built a solid and mutually beneficial foundation for bilateral investment. However, we believe that this agreement leaves room for improvement to reflect investors' needs and to meet new international trends of investment activities. To further expand our bilateral investment relationship and cooperation, we have proposed an amended draft of the Taiwan-India BIA in 2014. With the enhanced BIA, our investors can enjoy better treatment and compete fairly in the Indian market. In particular, our proposal includes articles on Disclosure of Information which we believe is mutually beneficial for both countries.
Taiwan signed a comprehensive ECA with New Zealand and Singapore in July 2013 and November 2013 respectively. Taiwan also signed 30 BIAs with other major countries. These bilateral trade agreements have demonstrated Taiwan's ability to launch bilateral trade negotiations with any countries willing to cooperate with Taiwan. In this regard, we look forward to signing the ECA and amending BIA with India as soon as possible and further deepen mutual trade and investment.
(3) Requesting India to support Taiwan's participation in RCEP
The ongoing negotiation of RCEP is an initiative to closely link ASEAN countries and other six FTA partners. If negotiation concluded, RCEP will create the world's largest trading bloc and bring significant implications to the participating countries and global economy.
The partnership will be a powerful vehicle to support the development of global production networks and supply chains as well as to reduce inefficiencies of current economic activities in the region.
APEC has listed RCEP as an important pathway toward the FTAAP. If RCEP includes more members, this would increase market scale and create more regional benefits from the agreement. Taiwan is the world's 27th largest economy (IMF, 2014) and have close supply-chain linkages with RCEP members. In the past ten years or so our trade with the countries of the Asia-Pacific has doubled. Our technical skills and outward investment play important roles in the regional development for long years.
Taiwan hopes to join in the RCEP with the support from other members. We can provide technical support and capacity-building to the region, help countries achieve their growth and economic development goals, and reduce the gaps of economic development among members. Through the reduction of tariffs, deepening of ties with members and harmonization of trade regulations, we will further integrate supply chains, facilitate investment flows, enhance international competitiveness, and together promote regional growth and prosperity.
We hope that Indian government will consider the close economic relations between our two countries and understand Taiwan's determination to take part in the regional economic integration, and support Taiwan to participate in RCEP.
(4) Science and Technological Cooperation

The Taipei Economic and Cultural Center (TECC) in India and the India-Taipei Association (ITA) signed MoU on Scientific and Technological Cooperation in 2007. Under the framework of MoU, Taiwan and India hold the official joint meeting each year to discuss about the annual bilateral programs and activities. During the years of 2007-2014, Taiwan and India have held 7 joint meetings which produced 62 research projects and organized 18 workshops. The Taiwan-India cooperative areas focus on biomedical science, information technology, nanotechnology, new energy, material engineering, earthquake related engineering, and etc.
These programs provide researchers and institutions with opportunities to exchange information, ideas, skills, and techniques.
(5) Education cooperation
In 2010, Taiwan (The Foundation for International Cooperation in Higher Education) has signed the MOU with India (The Association of Indian University) for mutual recognition of higher education academic degrees and certificates, collaboration on research projects, and exchanges of teachers and school administration personnel
In academic year 2014, a total of 638 students from India is studying in Taiwan. Among those students, 496 are pursuing their degree studies, 61 for exchange program and 81 are learning Mandarin.
99 bilateral academic agreements have been signed by 59 institutions of higher education in Taiwan and 69 with their counterparts in India.
O.P. Jindal Global University, 1st Taiwan Education Centers, has been set up in the campus in 2011. 2nd Taiwan Education Center, Amity University in 2011. 3rd was introduced in Jamia Millia Islamia University in 2013. 4th is IIT Madras in 2013. 5th is Jawaharlal Nehru University in 2015. First one Mandarin Chinese teacher in Indian School is Bluebell School International in 2014. Currently there are 9 teachers here, and there are over the number of 1500 students took Chinese courses in India. TEC also provided Chinese courses for senior official in Indian Army, tourism people and Indian employees in Taiwan enterprise in Indian.
(6) Visa exemption to Indian nationals
To boost more travelers from India to visit Taiwan and enhance as well as promote communication between people of both the countries, visa exemption is provided to Indian nationals by Taiwan. Indian passport holders who hold valid visas or permanent residences for US, UK, Canada, Japan, Schengen Convention countries, Australia or New Zealand, are eligible for visa-exempt entry into Taiwan and staying for up to thirty days.
Passengers are required to first obtain a permit for visa-exempt entry through Advance Online Registration System, a website hosted by Taiwan's National Immigration Agency (NIA). (https://niaspeedy.immigration.gov.tw/nia_southeast/)
Normally, the process of clearance by NIA is instant at the same time the applicant submit an application on line, and a permit (officially referred to as an authorization certificate) can be printed out within minutes. This authorization certificate shall enable the traveler to enter Taiwan visa-exempt.
(7) Taiwan as a new destination for Indian tourist
India is a growing market for Taiwan and there has been a positive spurt in the growth of tourism traffic from India to Taiwan. The number of Indian Tourist visited Taiwan was 30,168 in the year 2014. There was a growth of 29.38% which was significantly stronger than 2% increase recorded in 2013.
Taiwan is ranked 28th worldwide in the MICE (meetings, incentives, conventions and exhibitions) survey of 2015 by Amsterdam-headquartered International Congress and Convention Association. This result put Taiwan on No. 4 in Asia, trailing only Japan, Mainland China and South Korea, ahead of Singapore, India and Thailand.
Taiwan as a travel destination delivers great all-round value, from national parks and forests to museums and hustling night markets. Lonely Planet, a renowned Travel Magazine has voted Taiwan as one of the top contenders for the 'Best Value Destination' of 2015 – a title that fits this beautiful island like a glove.