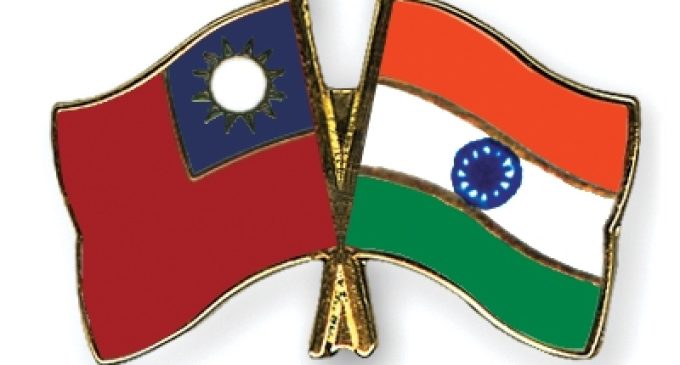 New Delhi, Sep 8 Immense business, trade and investment opportunities exist between India and Taiwan in hardware, semiconductors and microchip manufacturing, industry associations of both the countries said Monday.
"There is huge potential for building up on trade and investment between India and Taiwan in many sectors. Trade has been growing and further boost to Taiwanese investments into India is expected," said Chung Kwang Tien, representative of the Taipei Economic and Cultural Center in India (the Center operates like a diplomatic mission here).
Chung was addressing the 14th Taiwan-India Joint Business Council Meeting which was organised in cooperation with Federation of Indian Chambers of Commerce and Industry (FICCI) and the Chinese International Economic Cooperation Association.
According to Chung, the Taipei Economic and Cultural Center in India and the Indian ministries of commerce and small and medium enterprises have met and held discussion on how to promote Taiwanese investments into India by various mechanisms like business partner verification service.
"We have met with officials from the Indian commerce ministry and small and medium enterprise industry to find ways to ease the business doing environment here," Chung said.
"My office (Taipei Economic and Cultural Center in India) and the Indian ministries will provide facilitations to Taiwanese businesses which are looking for Indian partners. We will also provide them with verification and background check services of their Indian partners."
Chung's views were corroborated by the former minister of economic affairs and chairman of Sinotech engineering consultants Yen-shiang Shih, who said that computer hardware, semiconductors and microchip manufacturing are the upcoming areas where India can attract substantial Taiwanese investment.
"India is strong in IT (information technology), Taiwan is strong in hardwrae production. We can collaborate in manufacturing of the best hardware and software platforms here," Yen-shiang said.
"There are also opportunities in construction, infrastructure development and automobiles sectors. For many years Taiwan has been focusing on mainland China. We invest $10 billion there annually. It is now that we are shifting our focus on South Asia with India as its centre."
India and Taiwan have already signed various trade facilitation agreements like BIPA (bilateral investment protection agreement), double-taxation avoidance agreement and common market access agreement.
Apart from these, Yen-shianga added, the new government led by Prime Minister Narendra Modi is making right efforts in providing proper platforms and facilities for attracting investments into India.
"Your new government led by Prime Minister Modi has shown that it is pro-business and business friendly and has taken some good policy decisions. This will attract foreign investments inflows into India."