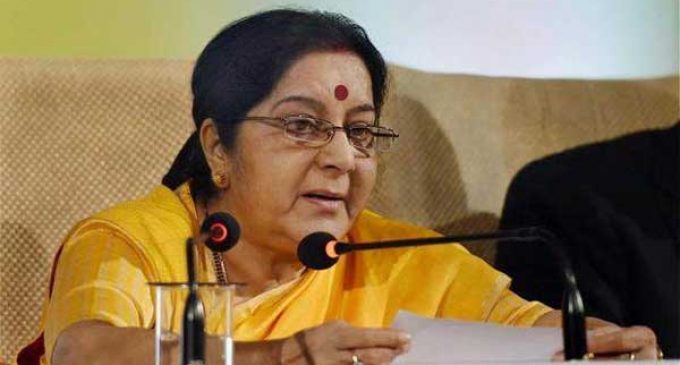 New Delhi, Dec 30 (IANS) India on Friday secured the released of four members of a shipping crew who were detained by Nigerian authorities in August.
"I am happy to inform that we have secured the return of Capt. Atul Sharma, Sudhir Kumar, Balvinder Singh and Viyas Yadav to India," External Affairs Minister Sushma Swaraj tweeted.
"I appreciate the efforts of B.N.Reddy, Indian High Commissioner in Nigeria. We thank Nigerian authorities for their help," she said.
The crew belonged to the commercial ship "Sea Pearl" detained by the Nigerian Navy in a case pertaining to 2012.
The vessel belonged to a Mumbai-based shipping firm.