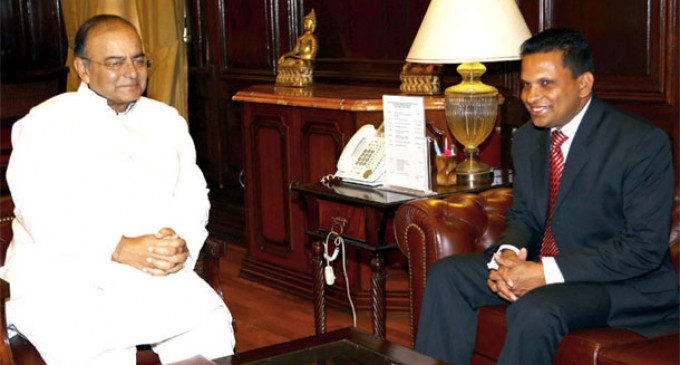 New Delhi, Oct 21 Maldives Defence Minister Mohamed Nazim Tuesday met his Indian counterpart Arun Jaitley in a bid to build closer defence ties between the two nations.
Nazim, who arrived in India Tuesday on a four-day visit, was received by Minister of State for Defence Rao Inderjit Singh at the defence ministry office in South Block.
The visiting minister also laid a wreath at the Amar Jawan Jyoti at India Gate, and inspected a guard of honour before meeting Jaitley.
Maldives is an island nation in the Indian Ocean. The northernmost island of the group of islands that form Maldives is just 130 km from Minicoy, the southernmost island of Indian's Lakshadweep islands.
Recently, interest shown by China in Maldives has been a concern for India.
India is pushing for closer defence ties with the island nation and will be assisting it in capacity-building of its armed forces.