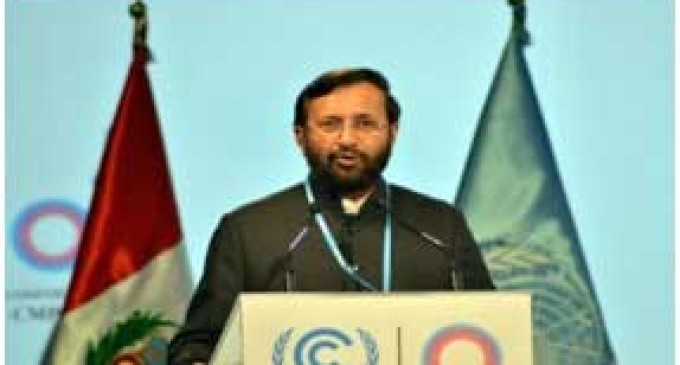 New Delhi, Dec 4 (IANS) India's Environment, Forest and Climate Change Minister Prakash Javadekar on Friday said the government is committed to increase forest cover from 24 percent to 33 percent of the total geographical area.
Speaking at the release of India State of Forest Report (ISFR) 2015 here, Javadekar said the increase in the carbon stock (amount of carbon stored in forests) is an assurance to the negotiators at CoP 21 that India remains committed to increase the carbon sink.
The forest and tree cover in India has increased by 5,081 square km, the government announced on Friday. While the total forest cover of the country has increased by 3,775 square km, the tree cover has gone up by 1,306 square km, an official statement said.
According to the ISFR 2015, the total forest and tree cover is 79.42 million hectare, which is 24.16 percent of the total geographical area.
The total carbon stock in the country's forest is estimated to be 7,044 million tones, an increase of 103 million tonnes, which is an increase of 1.48 in percentage terms over the previous assessments.