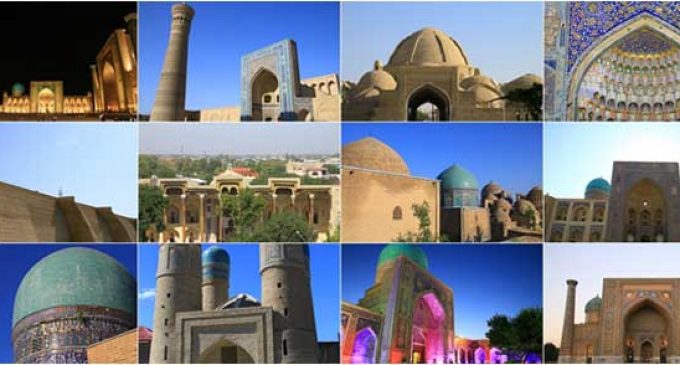 – In Uzbekistan, it is time to develop industrial tourism. These areas will be quite interesting not only for students but also for adults. We have something to show, – said Aziz Abdukhakimov, chairman of the State Committee for Tourism Development.
– In Western Europe, a boom in industrial tourism began about a quarter of a century ago, when they realized that not every modern tourist can be satisfied with a standard set of museums, temples, a sightseeing tour around the city and a large shopping center. Even a simple excursion to the factory, where you can see with your own eyes how your favorite chocolate bars are made, or even participate in production, will open the familiar city from a new perspective.
Over the past 25 years, many new modern enterprises have been created in Uzbekistan, and the flagships of the domestic industry, such as Almalyk and Navoi mining and smelting plants, the Bekabad metallurgical plant, Uzbekiston Temir Yullari and Uzbekiston Havo Yullari, as well as many other enterprises. Very interesting from the point of view of tourism development are special economic zones and small industrial zones, which in recent years in the country were created several dozen. Where work on the creation of enterprises began several years ago already has something to look at. These zones are unique in that they allow you to see the production of a wide variety of products in one tour. Take, for example, the Navoi Free Economic Zone. They produce components for cars, cell phones, various communication devices, light bulbs, pipes, personal hygiene products, are engaged in the processing of agricultural products and all with the help of modern technologies.
At the same time, it must be acknowledged that to date many enterprises are not ready to receive tourists. In the near future we need to work with them.
An example is the car factory in Asaka, where work is being done to prepare for the reception of tourists. There is a comfortable hall where guests are shown documentary films on the development of the plant, there is a museum. The stay program is complemented by a visit to the production halls. Visitors are shown how the blanks are turning in modern cars, which we use in everyday life.
An important direction for the development of industrial tourism in Uzbekistan will be the inclusion of visiting enterprises in existing tourist routes. Their visit can significantly enrich the existing tours. It is time for us to develop combined tours, which will combine ecotourism, familiarization with architectural monuments and industrial enterprises. In the proposals of tour operators a worthy place should be taken by tours, in which a combination of visits to several enterprises, one and the same, is combined.
We will do our best to make the current year 2018 in Uzbekistan the starting point for the active development of industrial tourism.
And very soon we will have offers not only for the compatriots of domestic tourism, but also for foreign guests.