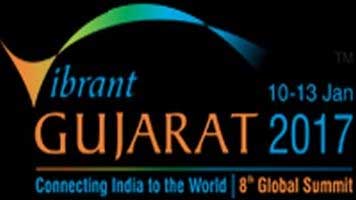 Washington, Sep 17 The US has agreed to be a partner country in the 8th Vibrant Gujarat Global Summit to be held from January 10 to 13 next year in Gandhinagar.
"Assistant Secretary of State for South and Central Asian Affairs Nisha Biswal hosted a meeting with the delegation from the Indian state of Gujarat led by (New Delhi-based) Resident Commissioner Bharat Lal and accompanied by the Indian Charge d'Affaires Ambassador Taranjit Singh Sandhu on September 15," US State Department spokesperson John Kirby said in his daily press briefing here on Friday.
"The Assistant Secretary praised the Resident Commissioner for his efforts to make the state of Gujarat a model of innovation and sustainable economic growth and reform for India," Kirby said.
"She also announced the United States' intent to participate as a partner country in the 2017 Vibrant Gujarat Global Summit, the government of Gujarat's biennial investors' summit that brings together global business leaders, investors, corporations, thought leaders, and policy makers."
Among those who attended the meeting were Special Assistant to the US President and Senior Director for South Asia at the National Security Council Peter Lavoy; US Assistant Secretary of Commerce for Global Markets Arun Kumar; Assistant Secretary of State for Economic and Business Affairs Charles Rivkin; and Special Representative for Commercial and Business Affairs Ziad Haider.
The central focus of next year's summit is "Sustainable Economic and Social Development"
It will bring together heads of states and governments, ministers, leaders from the corporate world, senior policy makers, heads of international institutions and academia from around the world to further the cause of development and to promote cooperation, according to the summit's website.
"Far from the regional investment fair that characterised the first summit in 2003, the biennial summit has today become a unique forum for exchanging ideas, sharing knowledge, networking, exploring business opportunities and signing cooperation agreements and partnerships, while setting the policy agenda for meeting some of the current global challenges," the website states.