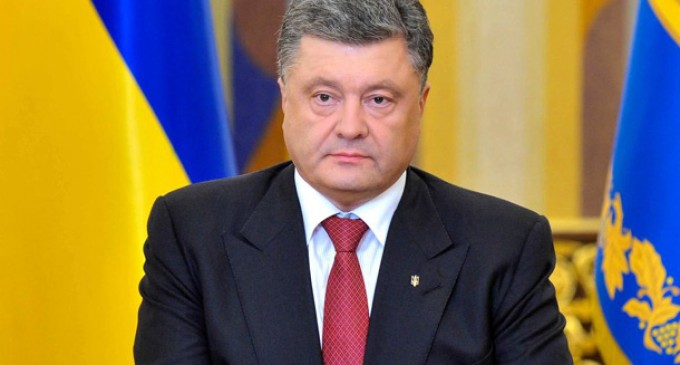 Kiev, July 3 (IANS) Ukrainian President Petro Poroshenko said on Friday that he felt Ukraine would be eligible to apply for entry into the European Union within five or six years, Efe news agency reported.
"I am convinced that within five to six years Ukraine should change and reach the required criteria to submit a membership application (to the EU)," Poroshenko told the press shortly before meeting with President of the European Parliament, Martin Schulz.
Reforms in the country provide a "clear-cut and understandable goal — to prepare Ukraine to gain membership in the European Union", the head of state explained.
Among the issues Poroshenko will address with Schulz is sending European Parliament observers to Ukraine for the local elections on October 25.
Regarding the pro-Russian separatist call for local elections in the disputed territory in eastern Ukraine on October 18, Poroshenko said that attempts to hold elections that defy Ukrainian law and standards of the Organisation for Security and Cooperation in Europe (OSCE) is a blatant infringement on the part of Russia on the Minsk accords.
Poroshenko further warned that if the elections were held, there would be "ruinous consequences" on the peace process.
The agreements reached in the Belarusian capital called for local elections in the conflict zone, but dictated that they must be agreed upon by the Trilateral Contact Group comprising representatives of Ukraine, Russia and the OSCE.