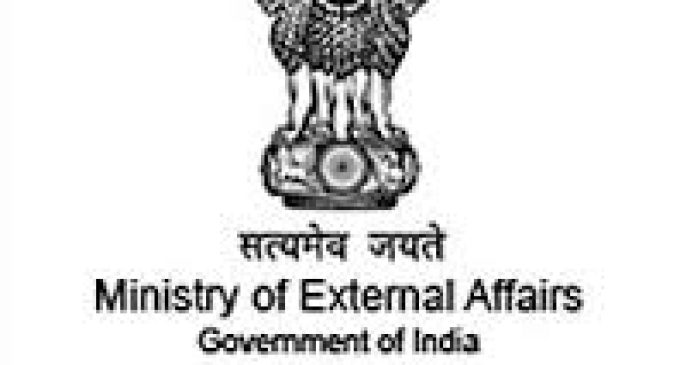 Steps discussed to push trade level to new highs

By TN Ashok   Diplomatic Editor

New Delhi, July 30: Uganda's Foreign Minister Sam Kutesa today held high level discussions with his Indian counterpart Ms Sushma Swaraj in an effort to push bilateral trade between the two countries to a new high as balance of trade was mostly tilted towards India's favour.
India' Uganda trade is over US $ 1.2 billion now and the balance of trade is in India's favour. India is the largest investor in Uganda, Syed Akbaruddin, spokesman for the India's External Affairs Ministry told newsmen today at his weekly briefing and update on foreign affairs issues.
Most of these investments are either by Indian companies or companies owned by persons of Indian origin settled in Uganda.
India is planning to set up a sophisticated food processing centre in Uganda and also an International Business Management institute under the aegis of the Indian institute of foreign trade.
India-Uganda relations hopefully receive a fresh impetus with the visit of the east African nation's Foreign Minister Sam Kutesa's s four day visit.  He is the first African leader to visit India after the BJP led NDA assumed power.
India-Uganda relations are expected to receive a fresh impetus with the visit of the Uganda's Foreign Minister Sam Kutesa
India is Uganda's largest trade partner and Uganda has a large population of Indian origin who make significant contribution to its economy and society. India and Uganda also cooperate closely in capacity building fields, including human resource development, a foreign office statement issues earlier said.
The Ugandan Foreign Minister  called on Prime Minister Narendra Modi on Monday and invited him to visit the African country after conveying  a message of felicitation to him  from President of Uganda Yoweri Museveni on his electoral victory. Modi accepted the invitation with "pleasure".
Kutesa expressed Uganda's desire to build on the excellent relations between the two countries, whether bilaterally or at multilateral platforms, by working with the new Government. He underlined the potential for developmental cooperation between India and Uganda in the fields of investment, information and communication technology and hydropower, among others.
The Prime Minister also requested the Ugandan Foreign Minister to convey his invitation to President Museveni for attending the 3rd India-Africa Forum Summit to be held in India later this year.
The Prime Minister reaffirmed India's desire to join hands with Uganda for development partnership in all fields. Modi also congratulated Kutesa on his election as the President of the 69th session of the UN General Assembly, and expressed confidence that issues of interest to the developing world would receive special attention during his presidentship.