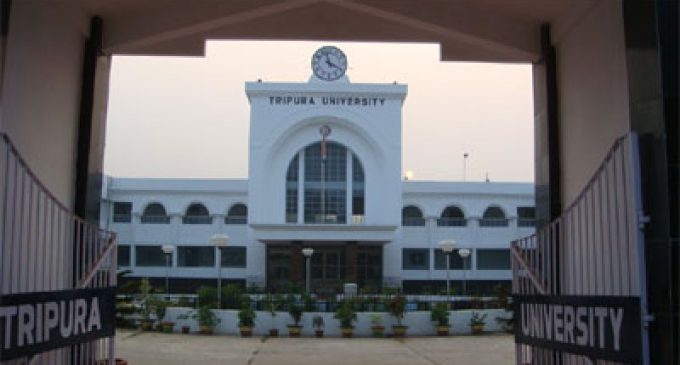 Agartala, July 24 Tripura University will launch an initiative to admit more Bangladeshi students to reinforce the government's plan to strenthen the people-to-people ties between the two neighbours, an official said Thursday.
"It was observed over the years that there are huge numbers of students in Bangladesh keen to study in Tripura University. We would now go for a larger initiative to attract more number of Bangladeshi students," a Tripura University official told IANS.
Currently five Bangladeshi students are studying in Tripura University, a central university, said the official, requesting anonymity.
"As the central and state governments have been emphasising to strengthen the people-to-people contact between the two neighbours, studying of larger number of Bangladeshi students in Tripura University would further boost the initiative," the official said.
"As important cities of Tripura and Bangladesh are in very close proximity and there is easy surface connectivity, the students from the neighbouring country can easily avail the scope to study in Tripura University," the official added.
The university, set up in 1987 and turned into a central university in 2007, has recently been ranked fourth in eastern India and 43rd in India in a survey jointly conducted by private study groups.
The varsity has 15 post-graduate courses in science and 19 courses in arts and commerce. Besides, the university has one-year post-graduate diploma courses in bamboo cultivation and resource utilisation, tribal language and rubber technology.